Subscribe on iTunes and Google Play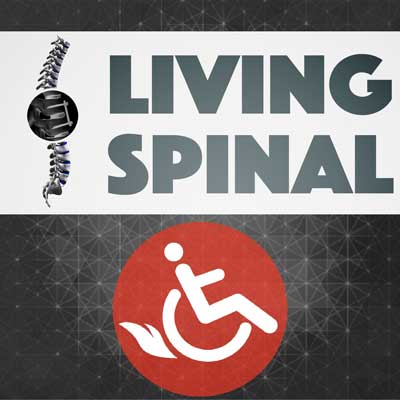 SmartDrive MX2 Power Assist
through PayPal Credit.
about this product.
Product Description
SmartDrive MX2 Power Assist
Welcome to the SmartDrive MX2 by Max Mobility, the most innovative power assist on the market! The SmartDrive MX2 is incredibly light and portable, yet strong and robust. Even though the MX2 is small, it is powerful enough to help you navigate your wheelchair over almost any obstacle and terrain. It also has the strength to easily power you up steep hills and ramps.
The SmartDrive MX2 is Max Mobility's latest generation of the SmartDrive power assist. If you loved the SmartDrive MX1+, then you will love the MX2. Many of the features of the MX1+ have been fine tuned to make the MX2 better than ever. The SmartDrive MX2 is now a convenient single design with built-in rechargeable battery pack.
What sets the SmartDrive MX2 miles ahead of its competition is the intuitive controls. Operated with a sleek motion sensing wristband that communicates with the drive motor through Bluetooth technology, the MX2 knows when you want to go and when you want to stop. You turn on the wristband by pressing the center button, which in turn activates the drive motor. From there, the MX2 uses your natural motion to kick the drive motor into gear. You simply push to go, and the motion of pushing is sensed by the wristband and communicated to the drive motor. When you want to stop, just tap your hands on the rim of your wheels, and proceed to brake as normal. This will tell the motor to disengage. If you don't want the MX2 to turn on, simply turn off the wrist control and the motor is deactivated; so you can safely go off curbs, down ramps, or navigate in tight spaces.
One of the best parts about the SmartDrive MX2 is how it can save your shoulders and joints from overuse. The SmartDrive uses your natural push to go, all the while making each push go farther, so you don't need to work as hard to get to where you want to go. Once you own a SmartDrive, you will never want to leave the house without it... and you won't have to because it is sealed and water resistant. Use it in the rain and drive straight through puddles if you want!
---
What are you waiting for? Try the SmartDrive MX2 today!
Quick Installation and Removal

Easy installation and removal gives you the freedom to take the SmartDrive MX2 anywhere.

Rechargeable Battery

The MX2 includes a next generation lithium ion battery that lasts at least a day on a single charge. The battery has no "memory," so you can charge it every night without consequence.

Easy Mounting

Mounts to both ridged and folding wheelchairs.

Bluetooth Enabled

Operated with cordless Bluetooth technology. A sleek motion activated wristband communicates via Bluetooth to the drive motor. Push as normal to go, which in turn activates the drive motor. Tap your hands on the rims and brake to stop, which will disengage the motor.

Speed

Give it an easy push to go slow or give it a few quick pushes and the SmartDrive will increase speed to a maximum of 5.5 mph. This gives you the freedom to roll slowly next to someone who's walking, or roll faster with someone who's jogging.

Range of Motion

The Segmented wheel in the back allows 360 degrees movement of your wheelchair. The SmartDrive MX2 also has an anti-roll back feature that allows you to stop on a hill or slope and then easily get going again.
---
Basic Operation
MAX Mobility - SmartDrive MX2 (Next Generation) Basic Operation
---
Technical Specifications
Technical Specs
| | |
| --- | --- |
| Range: | 12.3 miles (19.8 km) |
| Maximum speed (level surface): | 5.5 mph (8.9 km/h) or 4 mph (6 km/h) for Speed Limit |
| Maximum speed (6o incline): | 5.3 mph (8.5 km/h) |
| Maximum acceleration: | 2.0 ft/s2 (0.6 m/s2) |
| Motor power: | 250 W |
| Motor voltage: | 36 V |
| Operating temperature: | -25 oC to 50 oC |
| Continuous theoretical driving range: | 14.2 miles (22.9 km) |
| Total weight: | 13.5 lbs (6.1 kg) |
| Sound level: | 60.7 dB(A) |
| Expected lifetime / service life: | 5 years |
| Contains Bluetooth LE: | FCC ID QOQBT113 IC ID 5123A-BGTBLE113 |
Wheelchair Compatibility
| | |
| --- | --- |
| Wheelchair frame type: | Both Rigid and Folding |
| Drive wheel diameter: | 22, 24, 25 or 26 in (501, 540, 559 or 590 mm) |
| Folding frame attachment distance: | 8.25 to 21.0 in (210 to 533 mm) |
| User weight: | 30 to 331 lbs (14 to 150 kg) |
2015-Present SmartDrive MX2 Owner's Manual
SmartDrive MX2 Buttons Instructions
SmartDrive Warranty/Return Policy
SmartDrive MX2 includes:
Drive Unit Wristband Module
Drive Unit Foam Holder
Drive Unit Charger**
Wristband Charger**
(3) Wrist Bands (3 Sizes, Black)
Attachment Hardware**
---
Product Reviews
Average rating of 5 out of 5 from 6 reviews.
Write Review
An awesome product that has it's limitations 5 out of 5

Posted by Herb on Jun 13th 2017

While I love my SmartDrive (I have no problem with the unit itself), people do have to understand that it has limitations. While it is great for city environment, buildings, sidewalks, etc, I live in the country, with a 400 foot gravel driveway, and 6 acres of land. Obviously, this environment is NOT what the SmartDrive was meant to overcome, and I do have a large rough terrain scooter that I use at home, but it would be nice to have the benefits of both, without having to choose between them...

Amazing 5 out of 5

Posted by Gerrit on Apr 9th 2017

Hands down the best option we found our daughter uses it everyday... tip of connection issue call tech support 6 out 5 stars they are amazing we flipped the battery watch battery orientation to resolve connection issue 4 min to fix..this thing is quiet and has power like real pushing power love it

Travel Friendly Power 5 out of 5

Posted by Jack Marsh on Jan 24th 2017

I've taken this thing on and off of my chair too many times to count. It's so light and easy, I couldn't imagine using a different power device. I travelled with my family this summer and LOVED using the SmartDrive. Life changer for me. Living Spinal even helped with my insurance.
I'm telling everyone about this. Thanks guys!

My shoulders thank you.... 5 out of 5

Posted by Bob Mehaffie on Oct 14th 2016

Lost both legs above the knee when I was 20, my arms and shoulders have been doing double duty for the last 54 years, I'm pushing 75 years old and finally can have a folding wheelchair that propels it's self and so easy to use and has been a life saver and a life changer and I have only had it a week.....

Another Way to Improve Independence 5 out of 5

Posted by Casey W on Nov 9th 2015

I wanted to buy the smart drive so I could grocery shop easier and so I could get my trash cans up and down my step driveway without help. The smart drive has allowed me the ability to do just that. It does take some getting used to but with time that comes. I love my smart drive!

Amazing light weight power assist 5 out of 5

Posted by Peter on Sep 14th 2015

It is so cool to finally have some assistance so I dont blow my shoulders. Smart drive is fun and so eady to use.
Living Spinal Can Bill Your Insurance
Fill out our form to get a verification of benefits within 24 hours -
Insurance Verification Form.
---
How to use PayPal Credit with Living Spinal
Step 1)
Click on the banner above and read ALL of the
Offer Details
from PayPal's website.
Step 2)
Create a PayPal account if you don't have one. If you decide that you can afford PayPal's financing option, then apply for the loan.
This is between you and PayPal.
Step 3)
Once the money is in your PayPal account, which shouldn't take long, click on
Cart
on Living Spinal's website, then
Proceed to Checkout
.
Step 4)
Fill in your information on our checkout page, then choose PayPal as your payment option.
Step 5)
A PayPal popup window will allow you to login. Once you are logged in,
choose to pay with you PayPal Credit balance
.
Step 6)
Be sure to make your payments to avoid any unnecessary fees.
---
Office Toll Free Phone: (855)-287-4968
LS Wheelchair Chop Shop: (619) 810-0010
Tenemos representantes de servicio al cliente que habla espanol para su conveniencia.
Find Similar Products by Category