Use Catheters? We do!
Schedule your catheter shipments with us and we will get you the best deductible available – we promise.

---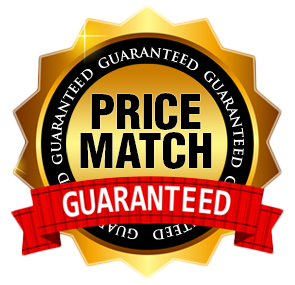 Subscribe on iTunes and Google Play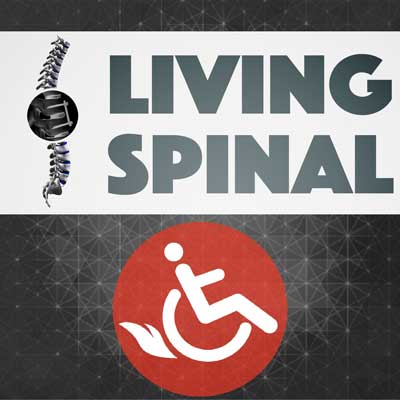 Blog
Posted by Samuel Tabbert on
Wheel Blades are incredible.
We got to sit down with the inventor, Patrick Mayer, who was on track to become a professional Freestyle snowboarder when his injury stopped him in his tracks. Patrick was dissatisfied with the limited offering of products that got wheelchair-bound people back out in nature and able to enjoy their previous outdoor hobbies and lifestyles. Injuries can be difficult, and a positive attitude can sometimes be difficult to achieve, but Patrick's inspiring determination pushed him to spend the next few years after his injury researching and developing products to give people their outdoor mobility back.
He now is researching and developing new products for wheelchair users yearly, and he's back out in the Swiss mountains doing photography and adventuring. Here he is pictured below:
The pure quality of the Wheel Blades is apparent as soon as you snap them onto your casters. The design makes a simple lock possible in seconds, but the firm connection is durable enough to tackle a run down the Swiss Alps. They were developed to handle the toughest terrain.
Patrick's vision then migrated to walking assists, and he developed another product called the Safety Foot. It attaches to the bottom of any type of walking assist to make them as nimble as the hoof of a mountain goat.
The Safety Foot is now available as well through Living Spinal. We love partnering with amazing people like Patrick to create more opportunity for wheelchair users. We're excited to announce that we're now the North American distributor for all of Patrick's products, including the Wheel Blades and the Safety Foot. Due to our special relationship with Patrick, we were able to simplify distribution and permanently lower the price of Wheel Blades from $395 to $325. It's one way we can give back to the Spinal Paralysis community, and give Patrick the ability to keep funding research for new products.
Plus, if you have a FreeWheel, there is a special model of Wheel Blades called the XL that you can attach to the front wheel of your Freewheel to go even further in the winter!
Posted by Samuel Tabbert on
Microsoft is becoming more inclusive with the release of a game controller enabling players with disabilities to play video games. There is a growing community of people advocating for tech to become accessible to everyone, regardless of ability levels...In an article from Venture Beat, Dean Takahashi goes into detail regarding this new controller and Microsofts [...]
Posted by Samuel Tabbert on
Does your wheelchair lack traction and the ability to maneuver in hard to access areas such as grass, gravel, dirt, etc. Unfortunately, this is the case for many wheelchair users and the trouble lies in the chair's wheels themselves. What many individuals are not aware of, is that certain wheels are not designed for all [...]
Posted by Samuel Tabbert on
Using a backpack is second nature to most people...but have you ever thought about how difficult backpacks are for wheelchair users to use? Traditional backpacks are not accessible to most wheelchair users, who have to sling them on the back of their chair and tweak their bodies around to blindly fish around to find what [...]
Posted by Samuel Tabbert on
THE HANDY BAG LINEDo any of the following scenarios resonate with you??1. Wheelchair backpacks and bags in general are hard to reach.2. You find yourself fishing blindly behind you to find out what you need.3. Your bag is wrecking your wheelchair upholstery.4. Your bag is upsetting the balance of your chair.5. Your bag is a mess. [...]
Posted by Samuel Tabbert on
Electric power assists may very well be the answer for many individuals living with spinal cord injuries. In the past few years, a trend towards ditching manual wheelchairs for upgraded and more tech savvy chairs has been on the rise. With these motorized wheelchairs come many benefits, however often at a steep price. For many [...]
Posted by Samuel Tabbert on
It will probably come as no surprise to most people that our bodies, more particularly our upper extremities were not built to be exerting the energy and strength that pushing a manual wheelchair entails. Unfortunately, it is not uncommon for individuals to injure themselves while pushing their chairs, causing more damage than is often visible. Injuries affecting shoulders, elbows, hands, and [...]
Posted by Samuel Tabbert on
SMARTDRIVE MX2 POWER ASSISTAre you looking for: Increased range of motionA portable yet powerful accessory to push your chair through even the most tough of terrainsA device that has the capability of pulling you and your chair up steep hillsThe device is operated through the use of a motion sensing wristband. This wristband communicates with the drive [...]
Posted by Samuel Tabbert on
The Dynamic and Side Handy BagTired of reaching around and blindly fishing for belongings in your backpack?Tired of relying on others to carry stuff for you?Suffering from low upper body dexterity, making traditional backpacks hard to use? Want to hide your catheter from view?Then you need to check out the Handy Bag... The Dynamic Handy Bag is [...]
Posted by Samuel Tabbert on
Do you struggle with navigating your wheelchair, always monitoring the path ahead, looking for anything that could cause an accident? If so, you need the Freewheel! We live in a world where many cities are becoming more and more wheelchair accessible. This is amazing and in many modern construction projects it is obvious that consideration of wheelchair [...]