Subscribe on iTunes and Google Play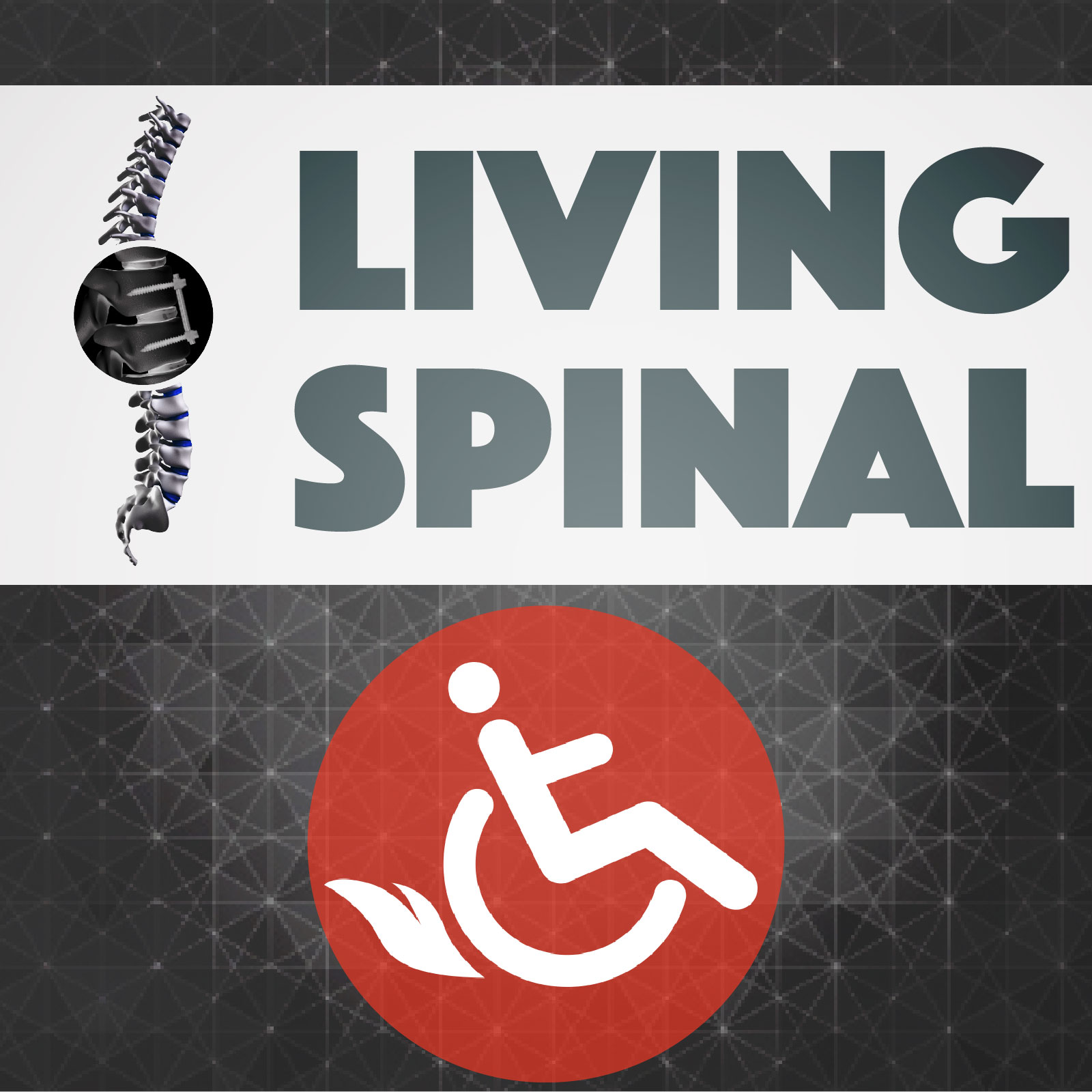 Blog
Posted by Ashley Dillon on
Your wheelchair bag just plain stinks.
Yes, yours! We surveyed our customers at Living Spinal and found out that no matter the bag they use (under carriage, purse, backpack) there are downfalls for each and everyone of you.
50% prefer a "medium" sized bag over small or large.
35% were worried about their valuables being stolen out of the bags hanging on the back of their chairs.
63% of people have troubles with their bag's zippers.
Our survey also identified a lot of pitfalls with traditional bags:
1. Wheelchair backpacks and bags in general are hard to reach.
2. You find yourself fishing blindly behind you to find out what you need.
3. Your bag is wrecking your wheelchair upholstery.
4. Your bag is upsetting the balance of your chair.
5. Your bag is a mess. No organization what-so-ever.
6. Zippers...where do we even begin? Regular zippers are too hard to manipulate and not quad friendly.
7. Your bag is a bear to remove off your chair.
8. The size is all off...either too bulky or too small. Nothing is the right size for your needs.
9. Straps get tangled up in your axel or wheels.
10. It just doesn't feel secure to have your bag hanging behind you.
Your bag sucks, but it doesn't have to!
The Dynamic Bag by Handy Bag is revolutionizing the wheelchair accessories market. Gone are the typical struggles associated with wheelchair bags, backpacks, and under carriage storage. The Handy Bag was designed with the end user in mind...you!
Still not convinced you need to update your bag?
Founded by industrial designer Yuir Zair, the Handy Bag was created to make backpacks more accessible for wheelchair users. This is the first dynamic backpack that you can easily pull the bag from the back side of your chair to your front. This gives you full access to your personal belongings with virtually no effort. The DYNAMIC Bag consists of two parts: The CARRIER and The BAG. The bag can be used separately and can function as a traditional bag if needed. The Dynamic Bag sits in a carrier attached to the back of your chair, and uses magnets to attach to the side of your chair for extra security. No one will be able to detach the bag from your chair as the magnet sits in a little dock, attached to the side of your chair and can only be pulled off by the user.
Because a lot of our customers complained about their bag's organization, or lack there of, Yuir Zair decided to create the Dynamic Bag with three compartments on the front: large, medium and small. On the sides he created two net compartments to stash water bottles separate from valuables. The sides also have "hidden" easy-access pockets to store your phone, wallet, or keys, all within reach.
We also love the size. Large enough to fit a 15" laptop, the Dynamic Handy Bag can store all of your daily needs, each stashed within their own separate and private compartments. And if you have reasonable movement and strength in at least one hand, you should have no problem sliding the bag to your front side to find what you need and storing it behind you again when done.
Even better, the zippers are designed to be easy to use no matter what! Hope you check out the Handy Bag soon because I know you will love it as much as we do.
---
WIN A FREE DYNAMIC BAG BY HANDY BAG!
Posted by Ashley Dillon on
THE BEST CARRYING SOLUTION FOR MANUAL WHEELCHAIR USERS Handy Bag is revolutionizing wheelchair accessories, starting with wheelchair backpacks. Traditional bags just plain stink. We surveyed our customers at Living Spinal and found out that no matter the bag they use (under carriage, purse, backpack) there are downfalls for each and everyone of you. Do any of these pitfalls [...]
Posted by Ashley Dillon on
1 in 5 people living with paralysis deal with depression. It's a common response for people when they lose something. We gathered a lot of statistics to explain depression in the paralysis community, how to deal with your own depression and how to help others. On a lighter note, we cover a brand new Kickstarted Wheelchair [...]
Posted by Ashley Dillon on
Enter to win 1 of 3 IntimateRider Sex Chairs from our show sponsor! First Name * Last Name * Email * Phone * Interested in any of these other products? Next Generation Firefly Seated Segways SmartDrive MX2+ HandyBag Wheelchair Backpack Wheelable Shower Chair The IntimateRider is revolutionizing the bedroom. Unsure of how the IntimateRider will work for you? Check out the awesome articles below: "Sex after Spinal [...]
Posted by Ashley Dillon on
Listen to the amazing interview we had with Mark from Max Mobility, the inventor of the SmartDrive MX2 wheelchair power assist in the 3rd installment of the Living Spinal Podcast. Mark explains the beginnings of Max Mobility, why the SmartDrive MX2 is priced where it is and where Max Mobility is headed in the future. We also [...]
Posted by Ashley Dillon on
The iBot, a stair climbing wheelchair is making its comeback, this time backed and built by Toyota. In 2001, the iBot was first unveiled, but despite being 15 years old, it is still one of the most innovative wheelchair products ever created. Originally invented by Segway's founder, Dean Kamen, the iBot was designed to not only [...]
Posted by Ashley Dillon on
Join our entertaining cast as we talk with Dean, the master distributor of the FreeWheel Wheelchair Attachment. We really get into the back story of the FreeWheel, how it works and what their plan is for the future. We also discuss the SoftWheel, a wheelchair suspension solution that's 100% in the wheels. Now any wheelchair can have [...]
Posted by Ashley Dillon on
In this episode we talk with Jake from Rio Mobility about the Next Generation Firefly Electric Handcycle Attachment for Wheelchairs. Jake gives us the backstory of Rio Mobility and explains in depth how the Firefly Electric Handcycle works and what they are planning for the future. Available on iTunes and Google Play Living Spinal Podcast - Episode 1 Video Interview [...]
Posted by Ashley Dillon on
Living Spinal will start selling the world's first hoverchair, designed to take you from point A to B without ever touching the ground. No more tired shoulders from pushing or getting intimidated by hills and drop-offs, you can just float right over them! Purchase your very own hoverchair today... April Fools! We wish this was a real [...]
Posted by Ashley Dillon on
WARNING - Adult Content. If you are under the age of 18 years old, please leave this webpage. Valentines day is quickly approaching. If you haven't yet, you should be planning your Valentines date with your significant other. Maybe it's dinner and a movie, or a nice dinner cruise out on the water, but by the [...]