Use Catheters? We do!
Schedule your catheter shipments with us and we will get you the best deductible available – we promise.

---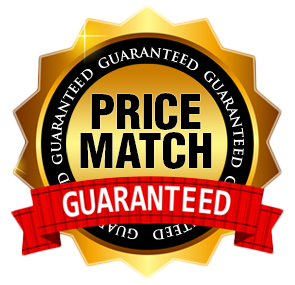 Subscribe on iTunes and Google Play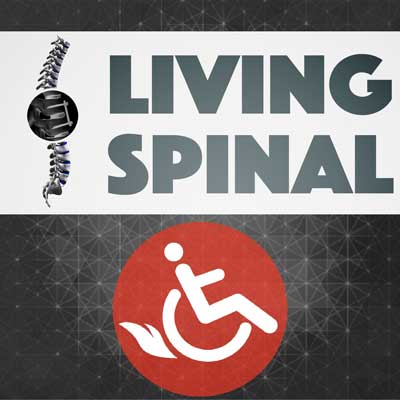 Lilypad Scale
through PayPal Credit.
about this product.
Product Description
Lilypad Scale
Are you looking for a better method to weigh yourself, without having to transfer out of your wheelchair or take a trip to the hospital? Then the Lilypad Scale is just what you need. The Lilypad is designed for convenient, portable use anywhere in your home.
Using the scale is incredibly simple. You start by rolling onto the extremely thin weighing pad. The scale then uses modern technology, working with your smartphone or tablet. Once you roll onto the scale, the scale transmits your weight to the free Lilypad app. The Lilypad app will then store and automatically subtract your wheelchair weight from your actual weight. You will get an accurate measurement each time you weigh yourself, without having to bother with transferring out of your wheelchair or manually subtracting your wheelchair weight. The Lilypad is also compatible with Apple Health and Google Fit apps, which will automatically store and graph your weight for you. Once you are done weighing yourself, you can easily fold up the measuring pad for quick storage.
Portable

It is portable and easy-to-use, and is designed for people with mobility difficulties to use wherever they go

Bluetooth Enabled


Weights measured by the Lilypad scale can currently be sent automatically to the Apple Health app via Bluetooth technology, where they are recorded and graphed. Weight recording and graphing through the Google Fit app in Android is coming soon!

Storing Wheelchair Weight

The Lilypad scale app can store and automatically subtract your wheelchair weight. Weight can be stored automatically by the scale, or the user can input a known weight.

Weighing Pads

Comes with four weighing pads that can be arranged to fit any manual wheelchair, as well as a mat to hold the pads in their places.

Pad Thickness

The weighing pads are extremely thin and easy to roll onto, making the scale convenient and safe to use.




---
We hope to have a power-chair option in the near future, but unfortunately most power chair wheels are too wide to fit in the Lilypad at the moment.
*Using the Lilypad Scale requires that you have a device with Bluetooth 4.0. The best way to check compatibility with your device is to search in the app store or the Google play store for the Lilypad Scale app. If you can see and download the app, then your device is probably compatible. If the app does not appear when you search, this means that your device is probably not compatible. If you are unsure, contact us or check the specifications of your device for "Bluetooth 4.0" or "Bluetooth Low Energy".
---
Technical Specifications
Technical Specs
| | |
| --- | --- |
| Max Capacity: | 400 lbs (272 kg) |
| Resolution: | 0.5 lbs (0.2 kg) |
| Display: | Your smartphone or tablet |
| Power Supply: | AA Batteries (included) |
| Dimensions: | 36"x42"x1" |
| Storage Dimensions: | 18"x21"x3" |
| Unit Weight: | 7 lbs |
| Units: | Pounds or Kilograms |
---
Product Reviews
Average rating of 5 out of 5 from 3 reviews.
Write Review
No more hospital trips 5 out of 5

Posted by Happy Customer on May 11th 2017

I can't believe I waited so long to own a product like this! I used to have to go to the hospital to check my weight (which I never did) so I was constantly worried that I didn't know if I was gaining or losing weight. Now, I just roll this mat out, and wheel up on the scale and I can check my weight daily from my smartphone! Absolutely brilliant!

Finally loosing weight 5 out of 5

Posted by Tim on May 2nd 2017

I have been gaining weight for years and it was getting out of control. I got the lilypad scale and have now lost 45 lbs. There is something about seeing that actual number and knowing how well you are doing that allows you to care about what you are eating. I never saw a number and so it just kept climbing. Thank you Living Spinal for knowing our community well enough to understand our struggles and help bring products like the lilly pad wheelchair scale to us it has given me back my control. It is easy to use. remembers the weight of your chair, and rolls up where I store it in my closet. Great product.

Lilypad Scale 5 out of 5

Posted by Richard Shaddinger on Feb 27th 2017

I've purchase the Lilypad scale and have been using it daily for about a week now.

I've researched wheelchair scales for a while and was always shocked at the high price of these devices. The Lilypad scale caught my eye and I decided that it would be money well spent if it helps me lose some weight. Up until now, I would get weighed every few years if that when I went to a hospital or rehab center for a new wheelchair. My doctor offered no option for monitoring my weight, so I had to rely on how my clothes fit to determine if I was gaining or loosing weight. It's so nice to finally be able to weigh myself at home any time I like.

First off, the good.

Being able to weigh myself at home anytime I want is by far the feature I like the most. It's also great that I can fold it up and put it away when necessary. I leave my Lilypad scale out in one of my spare bedrooms most of the time so that I can weigh myself every day. Some of the other wheelchair scales on the market are huge and take up quite a bit floor space. I wouldn't know where I would put one even if I could afford the ridiculous price tags the things go for.

Downloading the app and syncing the scale with my iPhone 6 was easy and worked well. The Lilypad app shares info with the Health app and also with the LoseIt app to maintain a history.




Living Spinal Can Bill Your Insurance
Fill out our form to get a verification of benefits within 24 hours -
Insurance Verification Form.
---
How to use PayPal Credit with Living Spinal
Step 1)
Click on the banner above and read ALL of the
Offer Details
from PayPal's website.
Step 2)
Create a PayPal account if you don't have one. If you decide that you can afford PayPal's financing option, then apply for the loan.
This is between you and PayPal.
Step 3)
Once the money is in your PayPal account, which shouldn't take long, click on
Cart
on Living Spinal's website, then
Proceed to Checkout
.
Step 4)
Fill in your information on our checkout page, then choose PayPal as your payment option.
Step 5)
A PayPal popup window will allow you to login. Once you are logged in,
choose to pay with you PayPal Credit balance
.
Step 6)
Be sure to make your payments to avoid any unnecessary fees.
---
Office Toll Free Phone: (855)-287-4968
LS Wheelchair Chop Shop: (619) 810-0010
Tenemos representantes de servicio al cliente que habla espanol para su conveniencia.
Find Similar Products by Category