Use Catheters? We do!
Schedule your catheter shipments with us and we will get you the best deductible available – we promise.

---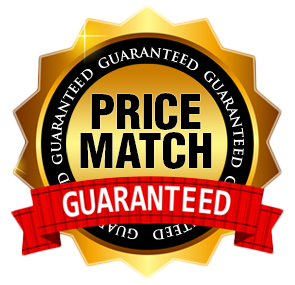 Subscribe on iTunes and Google Play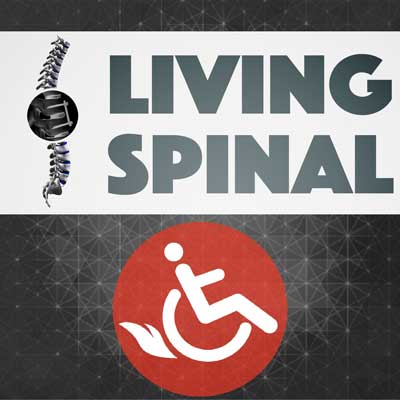 SnapIt! Wheelchair Adjustable Drink Holder
through PayPal Credit.
about this product.
Product Description
SnapIt! Wheelchair Adjustable Drink Holder
3/4" to 1-1/4" (19mm to 32mm)
Four position adjustable drink holder for walkers, wheelchairs, scooters, etc. Holds a wide variety of drink containers from large 3 5/8" diameter bottles down to small water bottles. Includes SnapIt! System MultiMount Bracket with hardware for mounting to a wide range of inch and metric tubing sizes from 3/4" to 1-1/4" (19mm to 32mm). All clamp sizes below are included in the product and do not have to be specified. Cup holder is installed with screw driver and is all you will need. Simple, easy, and quick one time installation. A very small mounting plate is mounted to the chair at whatever angle needed to keep your drink upright. The adjustable cup holder then snaps into the mounting plate for quick and easy removal when going on an airplane, giving it a cleaning or going through a tight door way. So it is mounting tube adjustable depending on what you want to mount it to, Drink size adjustable depending on what you want to hold and angle adjustable depending on whether the tubing you are mounting it to is at and angle or not. This is definitely one of the most adjustable cup holder out on the market.
Snap in clip on SnapIt!
---
Technical Specifications
SnapIt! Tubing Diameter Size Chart
| | | | |
| --- | --- | --- | --- |
| Fractions | Decimals | Metric | Flat Length |
| 3/4" | .75" | 19mm | 2.356" |
| 7/8" | .875" | 22mm | 2.75" |
| 1" | 1" | 25mm | 3.142" |
| 1-1/8" | 1.125" | 29mm | 3.53" |
| 1-3/16" | 1.1875" | 30mm | 3.73" |
| 1-1/4" | 1.25" | 32mm | 3.927" |
Step 1)
Find a piece of paper measuring at least 4" x 1"
Step 2)
Now wrap the piece of paper around the section of tubing you would like to mount your SnapIt! cup holder.
Step 3)
While the paper is wrapped around the tube, mark the end of the piece of paper with a pencil. This will measure the entire circumference of the tube.
Step 4)
Now measure from the end of the paper to the mark with a ruler.
Step 5)
Look at the table above. Find the "Flat Lenght" and it's correlating "Diameter in Fractions", "Diameter in Decimals" and "Diameter in Metric"
Now you will have the diameter of the tube!
---
Product Reviews
Average rating of 5 out of 5 from 3 reviews.
Write Review
Great product! 5 out of 5

Posted by rbeiswenger@comcast.net on Mar 8th 2019

Simple to install, adaptable to different sized cups, very good construction, fairly priced. Very satisfied!

Great design but. . . 4 out of 5

Posted by Tom Weavertiziano Speed on Jun 15th 2017

Great design. Quality material. But it does not fit my TiLite Aero Z 1.2" tubing. Any option to accommodate tubing other than 1"?

excellent service 5 out of 5

Posted by James Pierce on Sep 9th 2015

Living spinal has helped me out very much since my Sci. I truly enjoy their wonderful customer service and I plan on staying with the company for many years.
Living Spinal Can Bill Your Insurance
Fill out our form to get a verification of benefits within 24 hours -
Insurance Verification Form.
---
How to use PayPal Credit with Living Spinal
Step 1)
Click on the banner above and read ALL of the
Offer Details
from PayPal's website.
Step 2)
Create a PayPal account if you don't have one. If you decide that you can afford PayPal's financing option, then apply for the loan.
This is between you and PayPal.
Step 3)
Once the money is in your PayPal account, which shouldn't take long, click on
Cart
on Living Spinal's website, then
Proceed to Checkout
.
Step 4)
Fill in your information on our checkout page, then choose PayPal as your payment option.
Step 5)
A PayPal popup window will allow you to login. Once you are logged in,
choose to pay with you PayPal Credit balance
.
Step 6)
Be sure to make your payments to avoid any unnecessary fees.
---
Office Toll Free Phone: (855)-287-4968
LS Wheelchair Chop Shop: (619) 810-0010
Tenemos representantes de servicio al cliente que habla espanol para su conveniencia.
Find Similar Products by Category