Quokka Bag Mounting Adaptor 1
The Quokka Bag Mounting Adaptor is specifically designed to make it possible to attach the Quokka bags to your wheelchair easily and efficiently. The Patented KLICKfix mounting adaptor system has been carefully re-developed in such a way that it does not make your wheelchair any wider after attaching one of the bags. It also allows the bag to be locked onto the wheelchair with one simple movement.
Adaptors: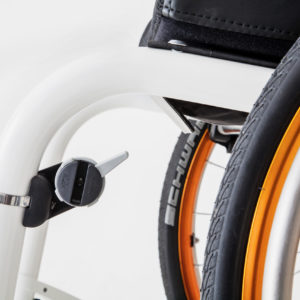 Quokka Bag Installation:
The adapter is an absolute necessity for the Quokka Bag. People with had dexterity issues may need help with the installation.

The video made it really easy to install! Thanks Quokka!