Use Catheters? We do!
Schedule your catheter shipments with us and we will get you the best deductible available – we promise.

---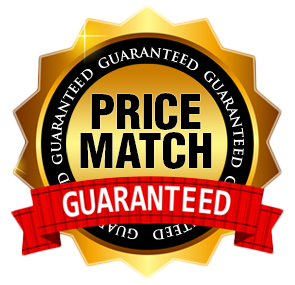 Subscribe on iTunes and Google Play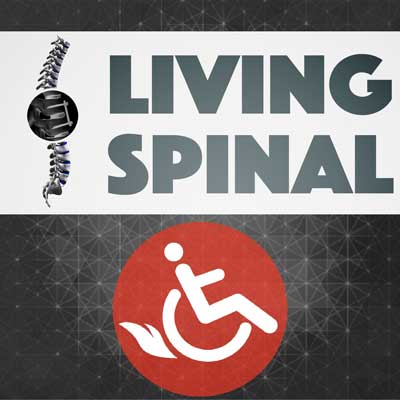 Firefly Electric Handcycle - Next Generation
through PayPal Credit.
about this product.
Product Description
Firefly Electric Handcycle - All New!
The Firefly Attachable Electric Handcycle turns your everyday chair into a speed machine. Let the compact hub motor do the hard work while you steer.

Our unique "Quick Dock" attachment system easily transforms your chair to a handcycle and back again by connecting and disconnecting 2 latches. Our patent pending design ensures easy on and off of your everyday chair. The handcycle uses many off-the-shelf standard bicycle parts, which make it easy to service.

Designed to fit most folding / rigid, adult and pediatric chairs.
Attaches Quicker Than Ever Before
| | |
| --- | --- |
| Unscrew and detach the mounting arms from the New Firefly for easy and compact transportation. | It's now much easier for a single wheelchair user to load their own Firefly Power Assist into their own vehicle. |
| | |
---
Experience the New FireFly from Rio Mobility
The All New Firefly Dash Display

The New Rio Mobility Firefly's dash display is easy to read and navigate. It will give you all the necessary readings like your speed, your current distance driven and much more! Instead of pushing everywhere on you wheelchair, start racking up the miles on your Firefly. Your shoulders will thank you!

Updated Headlight for the Firefly

The updated headlight on the New Rio Mobility Firefly is compact, bright and out of the way. It works great for dispersing light in front of you while your driving at night or indoors.

Take Your Firefly to the Park

The Firefly is perfect for trips to the park. Climbing hills and driving over grass is easy with the Firefly. Places that were once too difficult to visit in a wheelchair are now fully accessible with your Firefly!
---
Full Electric Power

The Firefly is a full electric-powered version of our handcycle. It can also be easily detached and stored in any trunk so there is no need for an expensive custom van.

Digital Control Center

All the controls are within easy reach:

Quadriplegic Friendly thumb throttles
5 power levels selected through the display
speedometer and odometer
battery level indicator
reverse thumb throttle
two brake handles with parking brake capability

Maintenance-Free Electric Motor

The Firefly is powered by a powerful, compact, and quiet brushless electric hub motor. Sealed and maintenance free, it will give years of reliable service.

Lightweight Removable Battery

Our high-capacity lithium battery has an extra-long life and gives you long range is a lightweight, compact package. It slides off easily for storage or charging.

Totally Adjustable

The Firefly is totally adjustable for all wheelchairs and wheelchair users.

Easily Removable

The Firefly can be easily snapped on and off with our patented attachment system.
---
Technical Specifications
Tubing Sizes
| | |
| --- | --- |
| Standard Sizes | Custom Sizes |
| | 3/4 inch (Use the 1" clamps and the thicker shims provided in the kit) |
| | |
| | Oval tubes (like the Quickie Chairs) |
| | |
Firefly Specifications
Top Speed:
12 mph / 18 kph
Range:
15 miles / 24 km (stop and go and hills)
Product weight:
25 lbs / 11.4 kg (with battery)
Maximum combined
wheelchair/user weight:
280 lbs / 130 kg
Tire:
12.5" x 1.75" x 2.25" (47-203)
Wheel:
Aluminum rim with stainless steel spokes
Hub motor:
36V, 350W geared brushless hub motor
Battery:
36V - 6.6Ah lithium polymer (5.9 lbs / 2.7 kg)
Charger:
100V - 240V, 50-60Hz input (plug adapter may be required)
Charging Time:
~4 hours if battery is fully discharged
Frame:
Aluminum 6061
Paint:
Durable silver powder coat
Shipping dimensions:
36" x 13" x 9" / 93 cm x 32 cm x 22 cm
Shipping weight:
31 lbs / 14 kg
Please Note: Assembly and Installation
You will need to assemble and install the Firefly on your own chair. You can choose to have Living Spinal assemble and install the Firefly on your wheelchair, but you will need to schedule a visit to our work shop in San Diego, California. For those of you assembling and installing the Firefly at home, please follow this video.
PDF Manuals for Firefly Electric Handcycle
Firefly Owner's Manual

Speedometer Instructions

Wheelchair Compatability Chart for Firefly Electric Handcycle
---
Product Reviews
Average rating of 5 out of 5 from 12 reviews.
Write Review
Showing reviews 1-10 of 12 | Next
Best electric handcycle I've ever used. 5 out of 5

Posted by Jessica Ortiz on Nov 2nd 2017

I've tried quite a few electric handcycles at various abilities expos over the years and the new Firefly is by far my favorite. It's also a pretty decent price compared to some of the other ones out there. I really like how they changed the kickstand for this one. The older Firefly would lay on the floor, but this one stands upright, which makes it much easier to attach.

Firefly 5 out of 5

Posted by Unknown on Aug 22nd 2017

I bought the Firefly next generation for a great friend of mine. She has been in a chair for 25 years. The mobility she has regained is awesome.

Huge upgrade! 5 out of 5

Posted by Harry on Jun 19th 2017

I found the previous Firefly clumsy and it took a while to get used to them. This "Next Generation" is really easy to use. I like the 2 point attachment so much better than the 4. I'm not sure if the motor has changed, but this thing gets up and goes!

Firefly next Generation 5 out of 5

Posted by Carlo on Jun 5th 2017

It is a good product, after you figure out all the different angles, to fit your chair ,along with getting the best weight on the front wheel, I explain why further in review. I do understand this is so it will fit many different wheelchairs. It does move riggt along nicely. The only problem i can see is because of my upper body weight, it make the front power wheel spin, going up a grade, of 3% or more, even in 1st gear. Other then that it is a lot of fun.

Just clip on and go 5 out of 5

Posted by Linda on May 11th 2017

Love love love my Firefly! It is so awesome. I can stay in my regular chair and just attach this thing and my regular chair becomes fully motorized! I love that I don't have to push everywhere and I also love how easy this attaches/ detaches, so that I can go to a restaurant, and detach and sit up to the table like normal.

Customer service 5 out of 5

Posted by Buzz on May 11th 2017

To me customer service is as important as the product. I called to get some information and found a company who had a large % of there employees being handy capped. When you speak to someone they have had first hand experience with there products. I was impressed because they knew what you where taking about and could deal with your concern on a one to one basis. They are a complete facility. They are worth a call . I was impressed.

I'm touring all over the place 5 out of 5

Posted by Jim Kent on Feb 16th 2017

I've taken my new FireFly electric handcycle all over the place since I bought it in late 2016. The motor has WAY more torque than I expected. I was thinking of adding weights to the front wheel to give it more traction. I'm also looking into using a knobby tire on the front. I'm a tinkerer so I'm always looking for an edge. Lol

Better design 5 out of 5

Posted by Jordan White on Feb 13th 2017

I've used both the old design and this new design, and this new design is way easier to disassemble and store. The problem with the old design was that when you went into a restaurant and left the firefly on the ground, the attachment arms would slide out, forcing the firefly to lay flat on the ground. That made it really hard for me to pick up the firefly while in my chair. This next generation firefly doesn't have this problem. The attachment arms function as a kickstand. It's way easier to attach the Firefly to my wheelchair now. If you don't have an electric handcycle for your wheelchair, I'd highly recommend the Firefly!

WISH I HAD THIS EARLIER 5 out of 5

Posted by Isaac Quin on Feb 6th 2017

I wish I had this years ago to help my shoulders out.

So FAST! 5 out of 5

Posted by Mike Machuga on Jan 24th 2017

Like a reviewer said before me, the original Firefly was a little heavy, but this one breaks apart, so I don't have to lift the whole thing into the car at once. Huge difference! I just take off the clamp section and the battery, then place it in the trunk. It works so well with my Tilite wheelchair, I couldn't be happier. Oh, and did I say it was fast... yes I did!
Showing reviews 1-10 of 12 | Next
Living Spinal Can Bill Your Insurance
Fill out our form to get a verification of benefits within 24 hours -
Insurance Verification Form.
---
How to use PayPal Credit with Living Spinal
Step 1)
Click on the banner above and read ALL of the
Offer Details
from PayPal's website.
Step 2)
Create a PayPal account if you don't have one. If you decide that you can afford PayPal's financing option, then apply for the loan.
This is between you and PayPal.
Step 3)
Once the money is in your PayPal account, which shouldn't take long, click on
Cart
on Living Spinal's website, then
Proceed to Checkout
.
Step 4)
Fill in your information on our checkout page, then choose PayPal as your payment option.
Step 5)
A PayPal popup window will allow you to login. Once you are logged in,
choose to pay with you PayPal Credit balance
.
Step 6)
Be sure to make your payments to avoid any unnecessary fees.
---
Office Toll Free Phone: (855)-287-4968
LS Wheelchair Chop Shop: (619) 810-0010
Tenemos representantes de servicio al cliente que habla espanol para su conveniencia.
Find Similar Products by Category