Use Catheters? We do!
Schedule your catheter shipments with us and we will get you the best deductible available – we promise.

---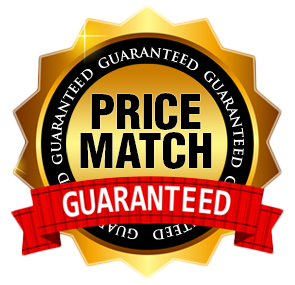 Subscribe on iTunes and Google Play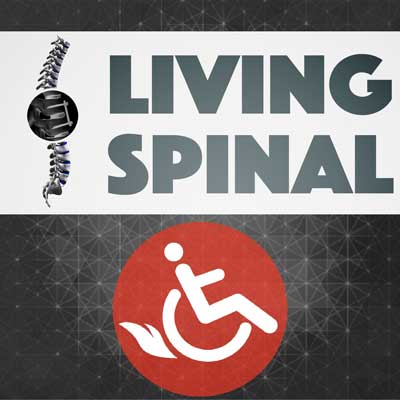 ROHO Agility Mid Contour Back System
through PayPal Credit.
about this product.
Product Description
ROHO Agility Mid Contour Back System - HCPCS Code: See Below
NEW Back System featuring ROHO AIR FLOATATION Technology
The new ROHO AGILITY Mid Contour Back System is the perfect blend of innovative features that give wheelchair users comfortable support without sacrificing function. Innovations that give you peace of mind!
ROHO Air Flotation Insert:
- Allows individuals to adjust air volume to their desired comfort level.
- Supports postural changes.
Full Adjustability:
- AGILITY Back Shell can be flipped to accommodate wider torsos and broader shoulders.
- Wide range of tilt angle (15 degrees forward or backward), depth, width and vertical adjustment capabilities to address specific positioning needs.
- Full range of contours for varying postural support and positioning needs.
Stability of Design:
- AGILITY stays in place with the hardware's unique interlocking teeth that helps prevent slippage of the back system under load.
- Durable, lightweight hardware constructed of cutting-edge Zytel nylon composite material - same advanced material used in automotive, electronics, furniture and firearm applications - known for its high mechanical strength even in high temperature conditions as well as its abrasion, chemical and flame resistance properties.
Safety You Can Depend On:
- Springless, gravity-based lock system safely secures AGILITY to the chair and comes with a safety latch for added security.
- Unmatched Durability - Hardware tested and passed 100,000 cycles at 300 lbs (136.0 kg) of force to top edge of AGILITY Back. Tested above and beyond industry test standards and passed!
- Suitable for wheelchair use in a motor vehicle. Tested and surpassed industry motor vehicle crash test standards:
- ANSI/RESNA WC-20 Seating Devices for use in motor vehicles.
- ISO 16840-4 Wheelchair Seating Part 4: Seating Systems for use in motor vehicles.
Quick Release Hardware for Easy, Single Hand Removal:
- Easily remove AGILITY for transport or storage even with limited hand dexterity. Simply unlock and lift with handle.
- Reinstall easily, quickly and lock in place by sliding safety latch into the locked position.
- One-piece cane clamp fits 3/4" to 1" (2 to 3 cm) diameter canes on most wheelchairs and swings around the cane for quick installation.
- Exclusive one-piece clamp design fastens quickly to the canes. No loose parts. Clamp it, tighten it, done!
- One-bolt clamp adjustment also allows for fast vertical adjustment.
- Ability to adjust angle and depth while individual remains in the wheelchair.
- Single-point angle adjustment with full range of tilt adjustments from 5 degrees to 15 degrees forward or backward to meet the clinical/functional needs of the individual.
- Cane width, angle and seat depth adjustment tick marks on the hardware allows for precise, fully aligned adjustments. Takes the guess work out of adjusting a back system.
Accessories:
- AGILITY Laterals are designed to provide additional trunk support and positioning for individuals.
- They are available in swing-away and fixed brackets with flush or offset mounts.
- Swing-away brackets come with curved base with foam pad and cover while fixed brackets come with flat base with foam pad and cover.
- Fits all sizes of AGILITY Minimum Contour and AGILITY Mid Contour Back Systems.
- Order in singles to allow combination of one fixed and one swing-away which allows individuals to use the swing-away lateral on their transfer side for easier transfers.
- AGILITY Laterals have a weight limit of 300 lbs. (136.0 kg).
- Limited Warranties: Brackets are 36 months; Covered Foam Pad is 6 months.
Medicare HCPCS Billing Code:
E2620 - With air insert, no lumbar
E2615 - With air insert, with lumbar
*THIS PRODUCT IS CUSTOM FIT TO YOUR WHEELCHAIR. TO PLACE ORDER, PLEASE CALL LIVING SPINAL AT (619) 810-0010!
---
Living Spinal Can Bill Your Insurance
Fill out our form to get a verification of benefits within 24 hours -
Insurance Verification Form.
---
How to use PayPal Credit with Living Spinal
Step 1)
Click on the banner above and read ALL of the
Offer Details
from PayPal's website.
Step 2)
Create a PayPal account if you don't have one. If you decide that you can afford PayPal's financing option, then apply for the loan.
This is between you and PayPal.
Step 3)
Once the money is in your PayPal account, which shouldn't take long, click on
Cart
on Living Spinal's website, then
Proceed to Checkout
.
Step 4)
Fill in your information on our checkout page, then choose PayPal as your payment option.
Step 5)
A PayPal popup window will allow you to login. Once you are logged in,
choose to pay with you PayPal Credit balance
.
Step 6)
Be sure to make your payments to avoid any unnecessary fees.
---
Office Toll Free Phone: (855)-287-4968
LS Wheelchair Chop Shop: (619) 810-0010
Tenemos representantes de servicio al cliente que habla espanol para su conveniencia.
Find Similar Products by Category