If you haven't already, please purchase the Quokka Bag Mounting Adaptor in order to attach the bag onto your wheelchair.
Quokka Bag for Wheelchairs (Black)
The first practical mobility bag.
This is the Small Quokka Bag for wheelchairs. Are you tired of keeping your bag on your lap, or worried about the safety of your possessions when your bag hangs off the back of your wheelchair? So was Ingeborg Meurkens, a mother of two in Belgium, who decided that there needed to be another option for on-wheelchair storage. That is why she created Quokka Bags.
These innovative bags lock onto your wheelchair with one simple movement, without making your wheelchair any wider. The Quokka Bags are high quality, convenient, and aesthetically pleasing. They are also suitable for all types of wheelchairs, including power wheelchairs and walkers.
Size: The vertical small Quokka bag is 4" x 7.5" x 3.25"
Mounting adapter not included with Quokka bag make sure to purchase a mounting adapter as well.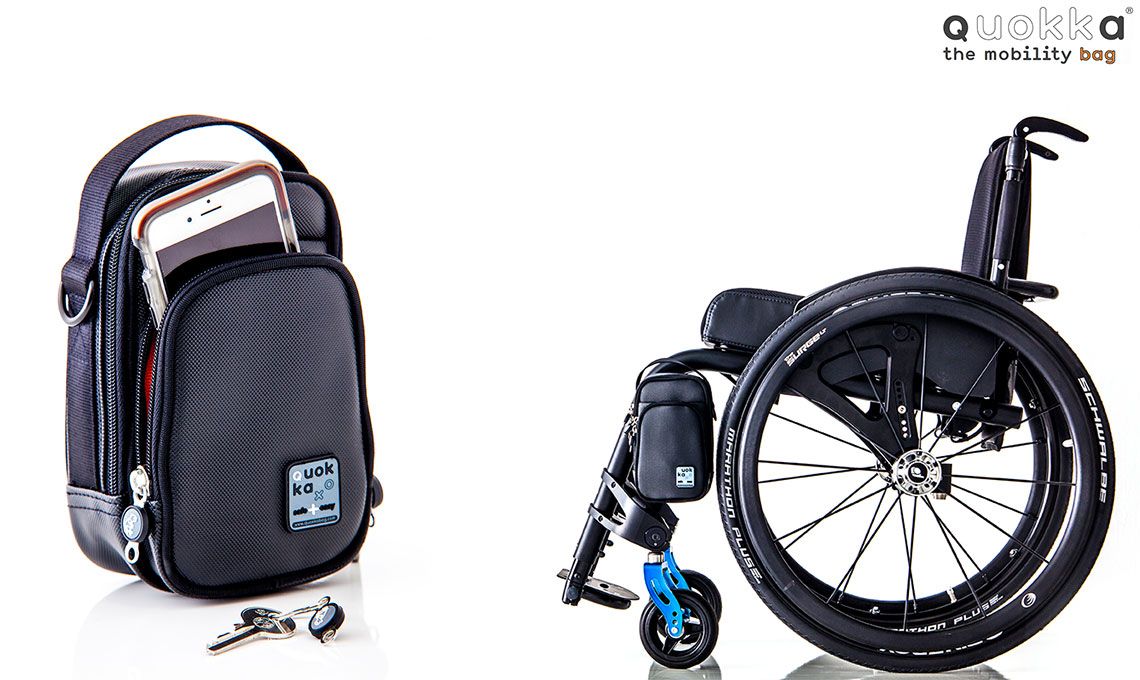 ---
Quokka Bag
This will come in very handy while traveling.