Ultimate Wheelchair Weight Loss Guide [Tool Kit]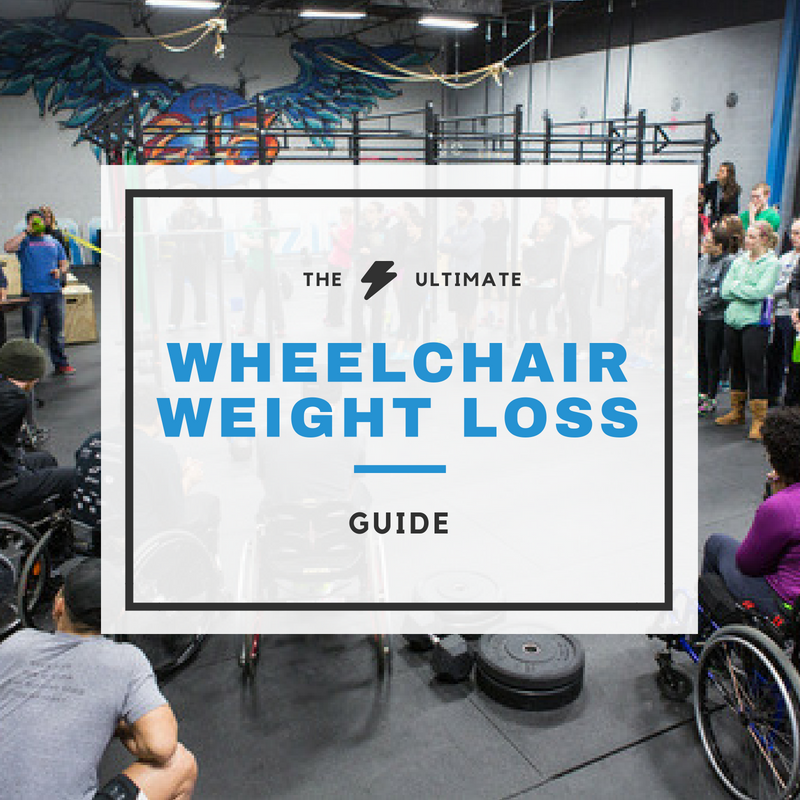 Keeping fit in a wheelchair is no easy task. You have to learn what your body is capable of and what kind of exercises get you the results you desire...but it's not all about moving. 75% of the weight loss equation has to do with eating right. That's why we've included new meal plans and resources to help you dial in your food choices!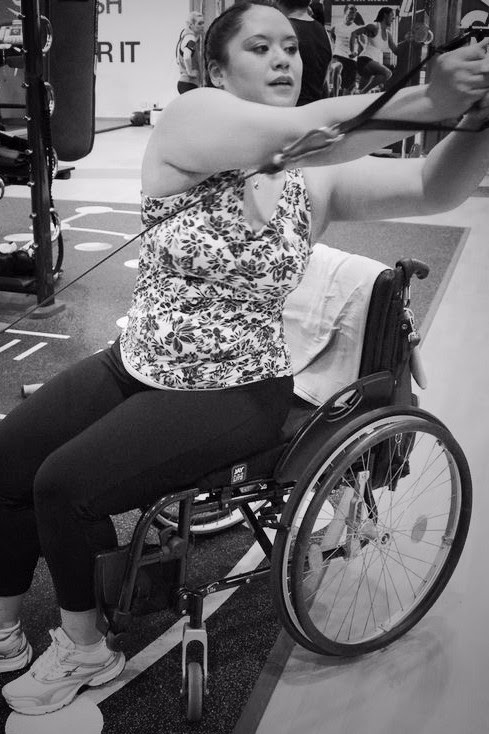 Tracking Your Food and Your Weight
To maintain or properly lose weight, you will need to clean up your eating. Track your calorie/nutrient intake is okay, but not necessary if you try and eat only whole foods. Whole foods are anything unprocessed. So check your labels and make sure the ingredient list isn't a mile long.
Here are a few meal plans to get you started:
Meal Plan
It's not simply calorie intake that's important, it's the quality of the calories you are consuming. Don't trick yourself with the 100 calorie bags of Oreos, those things were created in a lab, not on a farm. Here's a good rule of thumb, try to avoid anything that's processed. The more processed a food is, the less helpful it is for you and your weight loss goals.
[Pro Tip]
Cook large amounts of food all at once. This will help save you time and effort. Eat what you can, put some leftovers in the fridge, then put the rest in the freezer.
You might even consider cooking all of your different meals at once. I have done this before and I didn't need to cook for a month! Also, STOP DRINGKING SODA!! ;)
Download Our Meal Plans Here
---
Get Outside
Handycycles, like the Dragonfly and the Batec are perfect for wheelchair users because you can get outside and get a good workout without having to push yourself! These handcycles allow you to use a different muscle set and save your shoulders. Even better, they attach quickly and easily, turning your manual wheelchairs into speed machines.
---
Exercises at the Gym
Finding a personal trainer who's experienced in working with a wheelchair users can be difficult. It's best to come to the gym with some planned exercises. Personal trainers are really convenient when it comes to changing weight stacks and adjusting equipment. Heck, they might even find it really interesting and start researching wheelchair specific exercises for you!
The most versatile piece of equipment for wheelchair users is the Cable/Pulley Machine. These machines are great for wheelchair users because the handles and cables can be positioned anywhere. Bonus, you can work nearly every muscle out on one of these machines!
Workout Exercises in Wheelchairs
The benefits of exercise are not restricted to people who have full mobility. In fact, if injury, disability, illness, or weight problems have limited your mobility, it's even more important to experience the mood-boosting effects of exercise. Exercise can ease depression, relieve stress and anxiety, enhance self-esteem, and improve your whole outlook on life. While there are many challenges that come with having mobility issues, by adopting a creative approach, you can overcome your physical limitations and find enjoyable ways to exercise. Learn more at Helpguide.org.
Here are some videos to help you work on your form and give you a few more exercise ideas:
| | | |
| --- | --- | --- |
| | | |
| Gym Workout For Wheelchair Users | | |
Ab Exercises for Wheelchair Users
A disability may encompass any physical or mental incapacity that places certain limitations on an individual. When a disabled person becomes sedentary and confined to a wheelchair, there is an unavoidable impact on health functions. Stomach exercises for the disabled person help strengthen the abdominals, back and butt muscles to reduce back pain and maintain a healthy body weight. Learn more at Livestrong.com.
| | | |
| --- | --- | --- |
| | | |
| Abs Exercises for Disabled or Wheelchair Users | Abdominal Exercises in a Wheelchair | Seated Abdominal Crunch |
Quadriplegic Exercises
Quadriplegia, also known as tertraplegia, refers to a spinal cord injury above the first thoracic vertebra or neck, resulting in paralysis in all four limbs. In addition to paralysis of the arms and legs, the chest and abdominal muscles are also impaired, resulting in weakened breathing and an inability to clear the chest and cough. Regular exercise is essential to ensure the circulation of oxygenated blood to your joints and muscles, and prevent muscle shortening and spasticity that results from prolonged sitting. Exercise also improves your lung and heart function, lowers cholesterol and high blood pressure, and prevents blood clots that may lead to a deep vein thrombosis, as well as coronary heart disease and osteoporosis. Speak with your physician before starting an exercise program. Learn more at Livestrong.com.
| | | |
| --- | --- | --- |
| | | |
| Quadriplegic Workout Crossfit Exercises | Quadriplegic Workout for Wings for Life | Quadriplegic Exercises |
---
Exercises at Home
The Wheelchair Gym All-in-one Wheelchair Accessible Exercise Machine. With the Wheelchair Gym, you can exercise with ease and efficiency, all from the comfort of your home! The Wheelchair Gym is a useful, compact exercise machine, suitable for wheelchair and power chair users as well as seniors who can use the exercise equipment from a seated position. With this machine, you can do all the fundamental upper body exercises necessary for rehabilitation and maintenance, without any assistance!
---
Wheelchair Yoga
Yoga is an effective mind-body exercise that helps relieve stress and lower blood pressure, while also benefiting you physically in many other ways. There are many styles of yoga and varieties of poses, and it can be a gentle form of exercise that can be done by most anyone. Being in a wheelchair does not preclude you from being able to participate in and enjoy the benefits of yoga.
Yoga increases flexibility and reduces stress, but the practice can do more than help you twist your body into pretzel shapes and find inner peace.Yoga practice results in changes in gene expression that boost immunity at a cellular level. Learn more at Healthyliving.azcentral.com.
---
Keep track of your fitness goals on the fly
It's also nice to download a phone App to track fitness goals (we recommend this one):
https://www.myfitnesspal.com/