Use Catheters? We do!
Schedule your catheter shipments with us and we will get you the best deductible available – we promise.

---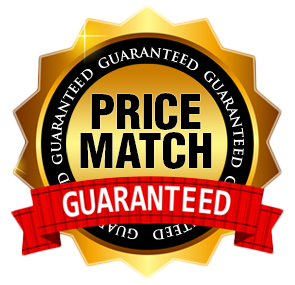 Subscribe on iTunes and Google Play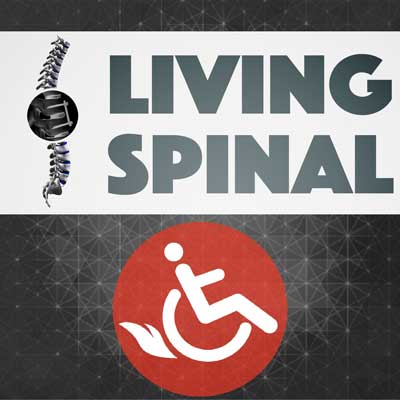 Tailwind Power Assist Wheelchair
This Product has been taken off the market. For other options call 619-810-0010
through PayPal Credit.
about this product.
Product Description
Tailwind Power Assist Wheelchair
Just One Switch
That is all you need. Just push Tailwind's single, conveniently located on/off switch and you're running. No remote and no configuration. It's that easy. User Controlled Boost. A simple switch gives you the boost you desire. Simply index Tailwind's sensitivity button to control each side. Adjustable for different conditions or adapting to the chair.
Reliable Power For Your Day
Our new updated Battery pack has 50% more capacity; more than enough to get you through the day. Tailwind's user visible Fuel Gauge has a 12 segment LED readout to tell you exactly how much Battery life remains. Just charge your Battery overnight and you will be ready to roll in the morning.
Custom Made, Just For You
Tailwind frames are made-to-order. You work with your therapist to find the right size and we will build an ultra-lightweight rigid frame specifically for you. From width and depth to options like camber or front frame angle, almost any dimension can be configured to fit your body.
No Programming Required
The software knows your needs. It takes an uphill and makes it feel like a flat surface, and it allows you to safely navigate downhill. What once was impossible now feels like a common stroll through the park with Tailwind. Fits even in a compact car. With an overall weight of only 56 pounds, Tailwind can be easily broken down with quick release wheels, easy battery removal, and a fold down backrest. Only a little over 30 pounds must be lifted into the vehicle at one time.
---
Technical Specifications
Frame Basics
Frame Type: Rigid
Frame Style : Mono-Tube
Frame Material: 7000 Series Aluminum
Frame Design: Custom Configurable
Weight Capacity: 300 lbs. (135 kg)


Power Assist Specs
Power Assist Type: Integrated (Not Bolt-On)
Electronics Mount Type: Concealed Under Frame
Programming Required: None
Adjustable Sensitivity: 9 Left / Right Independent Levels
Downhill Braking: Yes
Power Assist Added Width: None
Total Weight with Electronics: 56 lbs. (25 kg)*
Heaviest Component Weight: 30 lbs. (14 kg)*
Battery: Dry Cell, NiMH 8.4 Ah


Frame Dimension Options - Not Adjustable
Seat Width: 14-20" (1" increments)
Seat Depth: 15-20" (1" increments)
Front Seat to Floor Height: 16.5-20" (1" increments) *
Rear Seat to Floor Height: 16-19.5" (0.5" increments)
Dump: 0-3" (0.5" increments)
Front Frame Angle: 70, 80, or 86 degrees
Footrest Width: 9-15" (1" increments) **
Back Cane Height: 10-20" (1" increments)
Camber: 0 or 3 degrees
Overall Tailwind Width: Add 8" to Seat Width ***


Frame Dimension Options - Adjustable
Seat to Footrest Length: 12.5"-18" (0.5" increments) ****
Seatback Angle: 80, 85, 90, or 95 degrees
Center of Gravity: 3" range (9 positions)


Standard Package
Seatback: Upholstered *
Footrest: Open Loop
Handrim: Black Anodized
Caster Wheel: 5" x 1.5" Black Composite Hub
Caster Fork: Solid, Double-Sided Fork
Rear Wheels: 24" Black Wire
Rear Tires: 1 3/8" Black Pneumatic
Seat Pan: Aluminum
Axle Type: Quick Release
Wheel Locks: Push-to-Lock
Side Guards: Built-in Aluminum
Anti-Tip Wheels: Required


Positioning Upgrades
Positioning Belt: Auto Style, Aircraft Style
Calf Strap: Padded, Velcro Adjustable
Swing Away Tubular Armrests: 9-12" (0.5" increments)


Caster Upgrades
Caster Fork: Frog Legs Suspension Fork
Caster Wheel: 5" x 1.4" Aluminum Hub with Soft Roll


Rear Wheel Upgrades
Handrim: Black Vinyl, Black Foam
Rear Wheels: 24" Black Spinergy XLITE
Rear Tires: 1 3/8" Solid Insert, 1 3/8" Solid, 2" Mountain Bike, 1" Schwalbe Marathon Plus


Other Upgrades
Footrest: Composite Flat Cover
Push Handles: Height Adjustable
Wheel Lock Extension: Fold Down
Guide

---
Product Reviews
Average rating of 4 out of 5 from 1 reviews.
Write Review
Very Smart and Long Lasting but Not Versatile 4 out of 5

Posted by mike on Mar 10th 2018

I blew out my shoulders pushing a manual for six years. The iGlide ( the predecessor ) was a significant liberator for me.

The good: The unit is SO SMART. You'll be literally carried away when you push these rims, so go gently. Its unique selling point is a central brain that ensures you exert the same effort regardless of terrain. This means you push uphill and downhill, left and right push the same on slanted sidewalks. Assistance level can be programmed on the fly. It is durable and long lasting.

The bad: Say goodbye to gliding downhill or zipping across hardwood floors. You give up some freedom for the amazing compensation this chair offers around town.

The ugly: This chair is an all-in-one unit. No swapping out manual wheels. And adding a lockdown for your van? Better look it up.

I loved my iGlide and so excited Canyon River brought it back. If you need a lot of help from a power assist and the ability to have folks disassemble and throw your chair into the car this chair will do. It really is a consistently smart chair. Less finicky than my e-motions but also not adaptable.
Living Spinal Can Bill Your Insurance
Fill out our form to get a verification of benefits within 24 hours -
Insurance Verification Form.
---
How to use PayPal Credit with Living Spinal
Step 1)
Click on the banner above and read ALL of the
Offer Details
from PayPal's website.
Step 2)
Create a PayPal account if you don't have one. If you decide that you can afford PayPal's financing option, then apply for the loan.
This is between you and PayPal.
Step 3)
Once the money is in your PayPal account, which shouldn't take long, click on
Cart
on Living Spinal's website, then
Proceed to Checkout
.
Step 4)
Fill in your information on our checkout page, then choose PayPal as your payment option.
Step 5)
A PayPal popup window will allow you to login. Once you are logged in,
choose to pay with you PayPal Credit balance
.
Step 6)
Be sure to make your payments to avoid any unnecessary fees.
---
Office Toll Free Phone: (855)-287-4968
LS Wheelchair Chop Shop: (619) 810-0010
Tenemos representantes de servicio al cliente que habla espanol para su conveniencia.
Find Similar Products by Category