Living Spinal $500 Scholarship



Entrepreneurs Change Lives Scholarship:

About the Scholarship:

The Entrepreneurs Change Lives Scholarship is an annual $500 scholarship awarded to an aspiring future entrepreneur who is currently enrolled in an undergraduate business program at a college or university or is a high school student who has been accepted into a school with an undergraduate business program.

The winning applicant will provide the best 200-300 word essay on how entrepreneurship can bring awareness and action to social issues.

The application deadline is August 1, 2017.

Living Spinal is a leading online retailer of healthcare supplies and innovative mobility for customers throughout the United States, specializing in products for people with paralysis. In early 2015, we were excited to announce our annual scholarship to support future entrepreneurs who want to make a difference.

We believe entrepreneurship is essential in creating innovative ideas and products for the greater good. According to Ashoka.org, entrepreneurs are individuals with innovative solutions to society's most pressing social problems. They are ambitious and persistent, tackling major social issues and offering new ideas for wide-scale change. The United States needs hard working and caring individuals to pursue entrepreneurship, because these individuals will be the innovators of the future. Living Spinal is excited to support individuals who have the goal to pursue one of the most essential professions in our society with the Entrepreneurs Change Lives Scholarship.

Eligibility Requirements:

This scholarship is available for current students in an undergraduate business degree program at an accredited college or university or high school students who have been accepted into a college and plan to study business and/or marketing. All applicants must be a legal resident of the USA or hold a valid student visa. The winning applicant must provide verification of enrollment at an undergraduate school with a business program or acceptance into a school with an undergraduate business program. Additionally, the winning applicant must provide a profile photo and brief biography to be displayed at www.livingspinal.com. Employees or family members of Living Spinal are not eligible to participate. Application Deadline: August 1st, 2016 All applications must be complete upon submission.

All applications must be received by Living Spinal in San Diego, California by 5:00 p.m. PST on August 1st, 2017. We will award the $500 scholarship on September 1st, 2017. The winner will receive notification via email or over the phone. A check from Living Spinal will be mailed directly to the student upon verification of enrollment.

Scholarship Selection Process:

Submissions will be reviewed and selected by a committee. The committee will assess each application according to the quality, thoughtfulness, and relevance of the essay response.

Contact Information:

www.livingspinal.com
Email: scholarship@livingspinal.com
Phone: (877) 480-3028
Attn: Scholarship Committee

Address: Living Spinal
7340 Trade St. Suite F,
San Diego, CA 92121



---
Past Winners
2016: Tyler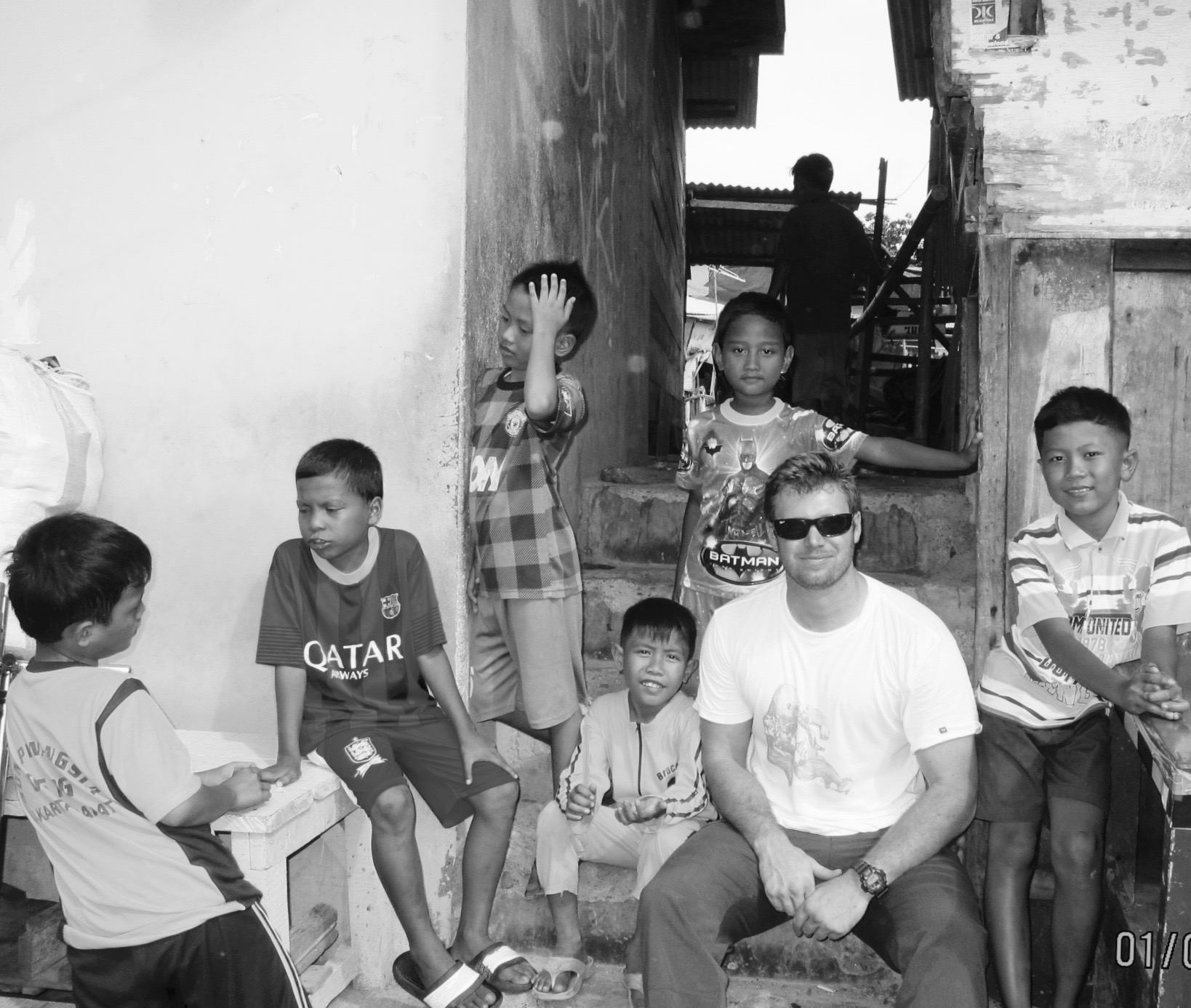 My name is Tyler and I am majoring in Technological Entrepreneurship and Management with a minor in Business at Arizona State University. As a member of the online student community, the flexibility to take classes from anywhere in the world has been a great benefit to me personally and professionally. As an active duty member of the military, ASU's online alternative has allowed me the freedom to work on my education while deployed, training, and from the comfort of my own home. My education is a primary goal that will provide a great benefit in my current career as well as my future endeavors.
I grew up in Oregon with my mom, dad, and two younger sisters. I grew up playing sports and have always enjoyed spending time with my family. As a young adult I was eager to find an opportunity that would develop my confidence, build leadership skills, and test my motivation. Luckily, I found that opportunity in 2006 when I joined the military to become a U.S. Navy SEAL.
My career as a Navy SEAL has taught me life lessons that would not have otherwise been possible. From boot camp to multiple deployments, and currently serving as the Leading Petty Officer of the Maritime Operations Course, the lessons in leadership and life have been unparalleled. Transitioning from a teenager following an inkling to enter the corporate business world, to a young man enduring some of the toughest military training in the world, I began to develop a unique confidence and a passion to succeed. Beginning Basic Underwater Demolition SEAL Training (BUD/s) at a young age, I learned how to succeed as a team and the true meaning of hard work; but most importantly, I was humbled by the traditions, the Ethos Navy SEALs lived by, and the sacrifices they have made throughout history.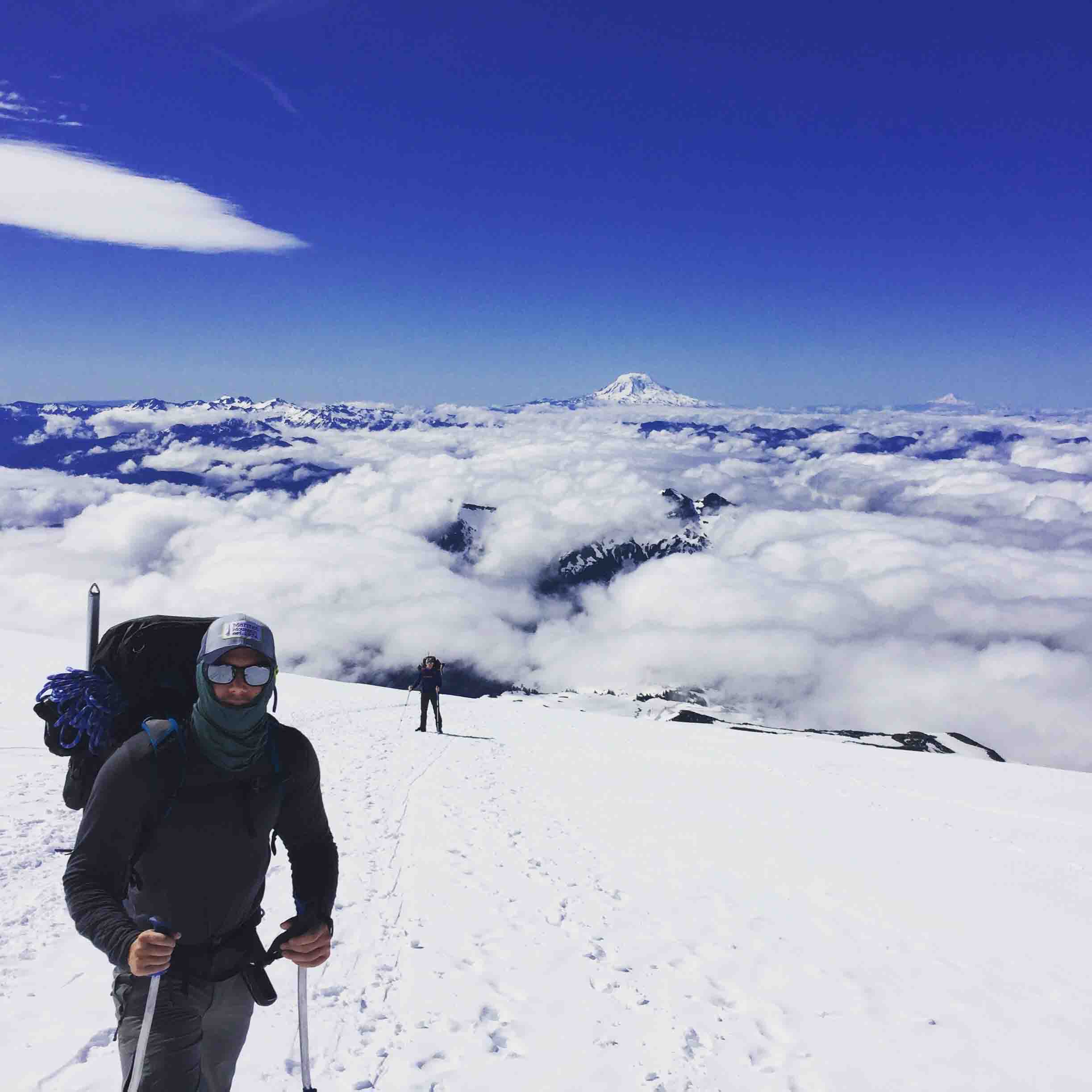 After completing SEAL Qualification Training and reporting to my first SEAL Team, I was quickly integrated into platoon life. Checking into a SEAL team at 20 years old, I was forced to mature quickly and fortunately, I had the mentorship required to effectively progress and mature as a young SEAL in the Naval Special Warfare community (NSW). After multiple deployments across the Middle East and Asia, I chose to take a break and become an instructor specializing in Maritime Interdiction Operations. During my last year at a West Coast SEAL Team, I was selected as the Sailor of the Year in recognition of my overseas accomplishments. This achievement helped continue to motivate me and further develop my commitment to NSW as an individual, an operator, and a team member.
Currently, I reside in Southern California. I enjoy outdoor activities, sports and socializing with friends in my free time. A luxury of living in Southern California is the year-round beach weather and I try to take advantage of that as much as possible. Some of the activities I really enjoy are spearfishing, surfing and paddle boarding. I also enjoy traveling; whether for work or leisure, seeing new areas and experiencing new cultures has always been a hobby of mine.
---
2015 winner: Alexis Figueroa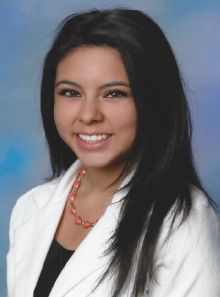 My name is Alexis Figueroa and I am currently a freshman at Arizona State University studying Business with a focus in Urban Policy. I was born and raised in Chandler, Arizona but my roots are in Guadalajara, Mexico and Yuma, Arizona. I am fortunate to be a first generation Mexican, American with a great family support system that has emphasized the importance of higher education.
My parents both moved to the Phoenix area in their early twenties for better job opportunities. My mother was born in the small town of Yuma, AZ., and my father in the urban city of Santa Ana, CA. They speak of their early years together and the difficulties of making ends meet and providing better opportunities for my younger brother and me. They fought through many odds and slowly worked their way into stable careers. Through it all, my parents always stressed the importance of working hard and the potential to be successful at anything we put our minds to.
Throughout high school, I was actively involved in student government, yearbook, and newspaper. Being involved in school activities allowed me to grow outside of my comfort zone and take part in many leadership roles. I took pride in my position as President of my class to make changes within my school that had a positive impact on the entire student body and faculty alike. Planning many school events, as well as my volunteer work in a local elementary school, made me realize my passion for operating a business that would make a difference in my community. Working in an educational setting helped solidify that I have an inte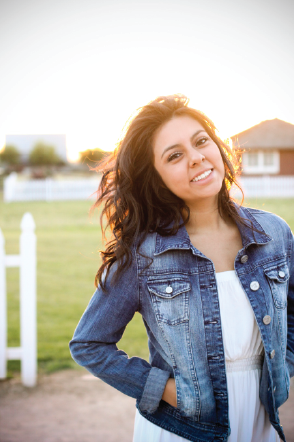 rest in creating programs that provide opportunities to help students find motivation and passion from within.
During my sophomore year in high school, I took a part time job working at a local retail store, The Hat Club. Over the last three years, my job has taught me much about the business aspect of owning and operating a small business. I have had many opportunities to put thought and action into marketing and ensuring profitability. Whether planning school functions, writing articles for the school newspaper and yearbook, volunteering in a school setting or focusing on my sales margins at work, it all gave me great insight.
Being a freshman at Arizona State University, my goal is to gain further experience in the business world through as many internships as possible. I still work part time at the retail store, and save the majority of my income to help my parents pay for a portion of my tuition. I am constantly looking for scholarships, like Living Spinal, that will fund my education and help me to reach my goals.
Coming from a family with generations of hard workers, I intend to put forth all my efforts in creating opportunities for others while positively impacting my community. I understand the important of my success while enrolled at ASU and am committed to working hard to achieve my goals. I feel blessed to have had the opportunity to study at a university, and it is my mission to carry on the legacy of my parents, grandparents and great-grandparents.
In attending the W.P. Carey School of Business at Arizona State University, my dream is to one day create a consulting firm that will cater to the vested interests of residents and community stakeholders. My plan is to merge both my business and entrepreneurial interests to ensure change and revitalization to Chandler, Arizona and the surrounding areas.
My days would consist of meeting with partnering companies, public officials and community members to raise awareness of the economic impact my firm will have in the community, as well as overseeing the project from start to finish. Building relationships with other large companies to help fund community projects will also be part of my company's responsibility.
My firm will also provide opportunities for students to have access to a variety of different fields and trades in which to find passion for their own future careers. Offering hands on experiences in Science, technology and other growing fields will help students realize their own strengths and help direct their career paths at a much earlier age.
My degree in Urban Policy will provide me the business knowledge in keeping at the forefront of trends and to recognize and understand the community I service. I envision that my company will be run so efficiently that it will be franchised and modeled in many other cities across the country.