Use Catheters? We do!
Schedule your catheter shipments with us and we will get you the best deductible available – we promise.

---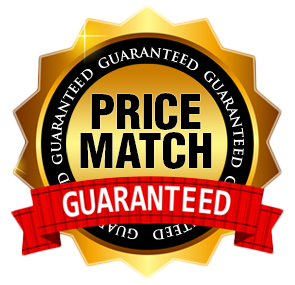 Subscribe on iTunes and Google Play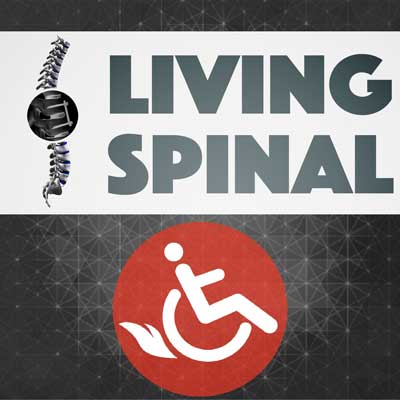 Supracor Stimulite Smart Wheelchair Cushion
through PayPal Credit.
about this product.
Product Description
Stimulite Smart Wheelchair Cushion
The Ultimate All-Purpose Cushion—Superior Shock Absorption, Maximum Ventilation and Exceptional Stability with a soft top layer.
Supracor stimulite smart honeycomb cushion is a lightweight all-purpose cushion made up of soft, flexible form of aerospace honeycomb. Honeycomb has a unique ventilation system made up of tiny perforations in the cell walls which allow air to circulate both horizontally and vertically, creating an ideal microclimate for long-term sitting comfort. Stimulite Smart Cushion offers superior shock absorption, maximum ventilation and exceptional stability with a soft top layer. Smart Cushion facilitates comfortable long-term sitting by keeping oxygenated blood in tissues and combating the numbness that occurs when sitting for long durations.
Note : If you upgrade to any of the other cover models then the standard cover, such as Water Proof, Wool, or Outdoor you will not receive the standard cover with your cushion. If you want a second cover you will have to purchase it via our replacement / Extra cover Product page - LINK
https://livingspinal.com/wheelchair-accessories/supracor-replacement-wheelchair-cushion-cover/?ctk=d8ac3548-8a24-496f-b653-5817cbe035f2
Total Pressure Management:
Maceration Resistance:

Skin maceration is softening of the skin as a result of continual exposure
to heat and bodily fluids or moisture. Severely softened or macerated skin
is less tolerant of pressure and can lead to breakdown. Stimulite® honeycomb
is perforated, enabling air to circulate and moisture to evaporate which helps
maintain skin integrity and keep the body at ambient temperature. All of our
Stimulite products are machine washable and dryer safe, making it easy
to maintain good skin hygiene.

Pressure Relief plus Positioning:

Honeycomb's cellular structure provides uniform load distribution
and extraordinary comfort. Stimulite honeycomb relieves pressure
by distributing it away from hot spots. As a result, bony protuberances
"feel" the same pressure as the surrounding anatomy. The honeycomb
cells conform to body shape, and distribute weight over a much wider
area than conventional products comprised of foam, gel and air. Additionally,
Stimulite honeycomb stabilizes any position due to the axial buttressing of
the honeycomb cell walls perpendicular to the anatomy. As an added health
benefit, the honeycomb cells flex and compress with movement, stimulating
blood flow to enhance circulation.

Shear Force Reduction:

The horizontal stiffness of a material determines both its
shear resistance and stability. Too much stiffness increases
shear forces, while too little decreases stability. Stimulite
honeycomb minimizes shearing without sacrificing stability.
The honeycomb cells align themselves axially to the body, flex
with movement to reduce shear forces against the skin and then
instantaneously resume their original shape.
Features:
2" thick
Dryer safe
Lightweight
Machine washable
Available with flat bottom
Available with laundry bag
Available with standard polyester cover
Sizing:
Thickness - 2"
Weight - 2+ lbs.
Standard Sizes - 14" x 16", 16" x 16", 16" x 18", 18" x 16", 18" x 18", 18" x 20", 20" x 16", 20" x 18", 20" x 20"
Non-standard Sizes - 14" to 18", 19" to 20".
---
Living Spinal Can Bill Your Insurance
Fill out our form to get a verification of benefits within 24 hours -
Insurance Verification Form.
---
How to use PayPal Credit with Living Spinal
Step 1)
Click on the banner above and read ALL of the
Offer Details
from PayPal's website.
Step 2)
Create a PayPal account if you don't have one. If you decide that you can afford PayPal's financing option, then apply for the loan.
This is between you and PayPal.
Step 3)
Once the money is in your PayPal account, which shouldn't take long, click on
Cart
on Living Spinal's website, then
Proceed to Checkout
.
Step 4)
Fill in your information on our checkout page, then choose PayPal as your payment option.
Step 5)
A PayPal popup window will allow you to login. Once you are logged in,
choose to pay with you PayPal Credit balance
.
Step 6)
Be sure to make your payments to avoid any unnecessary fees.
---
Office Toll Free Phone: (855)-287-4968
LS Wheelchair Chop Shop: (619) 810-0010
Tenemos representantes de servicio al cliente que habla espanol para su conveniencia.
Find Similar Products by Category