Use Catheters? We do!
Schedule your catheter shipments with us and we will get you the best deductible available – we promise.

---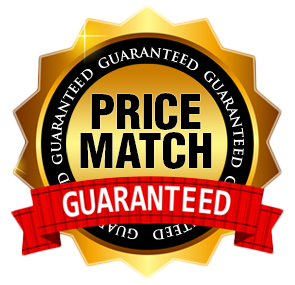 Subscribe on iTunes and Google Play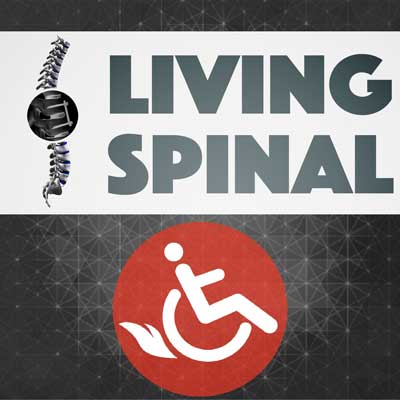 The ROWHEELS Revolution 1.0 Wheelchair
through PayPal Credit.
about this product.
Product Description
The ROWHEELS Revolution 1.0 Wheelchair
The worlds only therapeutic wheelchair
Clinically proven to reduce or eliminate the aches and pains associated with traditional wheelchairs
The unique pulling action uses larger stronger muscle groups
Protects shoulder, elbow and wrist joints – reducing the need for physical therapy and pain medication.
A proven solution to the aches and pains of using a wheelchair.
Unique patented rowing action helps you keep going for longer.
Award-winning design created by NASA engineer.
Arrives with Rowheels wheels pre-installed ready to roll.
Stay strong, healthy and pain-free with Rowheels!
ROWHEELS Revolution 1.0 Wheelchair

The Rowheels Revolution 1.0 wheelchair offers a solution to the

problems of shoulder, elbow, wrist injuries, user fatigue and maneuverability.

Glide over carpets, go faster with minimum effort, take on

ramps like a pro: it's time to join the revolution.

Key features:

Rowing action prolongs your ability to self-propel;
Use different muscle groups and experience much lower discomfort;
Award-winning design created by NASA engineer;
Arrives fully assembled and tested;
Ready to use the moment it comes out of the box.
The ROWHEELS Revolution™ reinvents the wheelchair, transforming lives by enabling mobility and eliminating the aches and injuries commonly associated with using a manual wheelchair. The ROWHEELS Revolution 1.0 is the next generation of wheelchairs.
Medical Benefits:
Revolutionary rowing action – engages 8 of 9 muscle groups
Engages the back muscles – straightens the spine and pulls the shoulders back
Relieves pressure on wrist and joints – fewer aches, pains and injuries
Stabilizes the rotator cuff – reduces the risk of injury
Reduces fatigue – enjoy improved quality of life
Rowheels workout – the superior biomechanical design of the Rowheels Revolution 1.0 means that Rowheeling actual helps build muscle tone and stamina
Revolution 1.0 Features:
Rowing action with Reduction Gear – Pull to move, reduction gearing and unique handrim profile
Cool Design – Wheels make you say "WOW"
Lightweight
No Assembly Necessary
Foldable, adjustable, portable
Swing away footrests, flip back armrests, breathable nylon
Great accessories for your lifestyle
RibGrips Features:
More distance per pull Greater stopping power.
RibGrips are perfect for anyone looking to pull their Revolution 1.0 with more ease and comfort.
The ergonomic design and responsive soft rib discs are shown to increase performance and decrease fatigue.
RibGrips' unique material offers longevity together with 360 degrees of grip.
No more gloves or calluses – let RibGrips and Rowheels change your experience.
Fits 24" wheel. Fitted as a pair.
The ergonomic responsive soft rib discs increase performance and decrease fatigue.
RibGrips' unique material offers longevity and 360 degrees of grip.
No more gloves and calluses – a whole new level of mobility.
Rib grips Colors: (Black). Factory fitted option.
NEW! Rowheels Revolution 1.0 Wheelchair
Specifications:
| | |
| --- | --- |
| Frame Colors | Blue, Black, Red |
| Hub Colors | Red, Black |
| Seat Width | 16", 18", 20" |
| Seat Depth | 16″ |
| Seat fabric | Medical grade nylon |
| Armrest Height | 8″ |
| Seat Height | 19″ |
| Seat Back Height | 17″ |
| Overall Height | 28″ |
| Overall Open Width | 25″, 27″ and 29″ |
| Folded Width | 13.5″ |
| Overall Length | 40″ |
| Weight | 40 Lbs (without footrests) |
| Weight Capacity | 250 Lbs |
| Shipping Dimensions | 30x15x30 |
| Armrest Type | Flip up / removeable |
| Rear Wheel Size | 24 |
| Footrests Type | Swing Away, Removable with flip up foot plate and ankle strap. |
---
Living Spinal Can Bill Your Insurance
Fill out our form to get a verification of benefits within 24 hours -
Insurance Verification Form.
---
How to use PayPal Credit with Living Spinal
Step 1)
Click on the banner above and read ALL of the
Offer Details
from PayPal's website.
Step 2)
Create a PayPal account if you don't have one. If you decide that you can afford PayPal's financing option, then apply for the loan.
This is between you and PayPal.
Step 3)
Once the money is in your PayPal account, which shouldn't take long, click on
Cart
on Living Spinal's website, then
Proceed to Checkout
.
Step 4)
Fill in your information on our checkout page, then choose PayPal as your payment option.
Step 5)
A PayPal popup window will allow you to login. Once you are logged in,
choose to pay with you PayPal Credit balance
.
Step 6)
Be sure to make your payments to avoid any unnecessary fees.
---
Office Toll Free Phone: (855)-287-4968
LS Wheelchair Chop Shop: (619) 810-0010
Tenemos representantes de servicio al cliente que habla espanol para su conveniencia.
Find Similar Products by Category