Ultra-Grip 4 Seasons Full Finger Wheelchair Gloves, by RehaDesign
Gloves tend to run small, ordering a size up is usually best
These full finger wheelchair gloves are identical to the gloves above, with the same leather and the same grip palm. The only difference is that the entire hand is covered by the glove. These wheelchair gloves are ideal for year round use.
Glove Sizes
To determine your glove size, see the photo chart below. Measure your palm as shown in the photo either in inches or centimeters. Then look at the chart below to select your glove size. We carry M, L and XL in all styles.

How to choose the right gloves according your purpose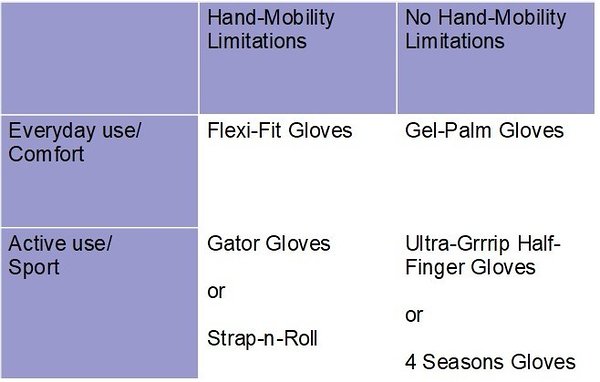 Questions & Answers:
Question: Do these gloves have touch screen capability?
Answer: Unfortunately, they're not touch screen compatible.

(No reviews yet)
Write a Review
RehaDesigns
Ultra-Grip 4 Seasons Full Finger Wheelchair Gloves, by RehaDesign