Use Catheters? We do!
Schedule your catheter shipments with us and we will get you the best deductible available – we promise.

---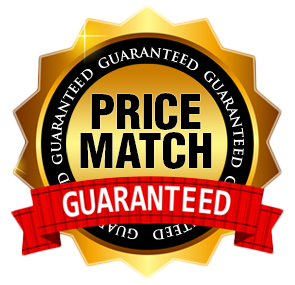 Subscribe on iTunes and Google Play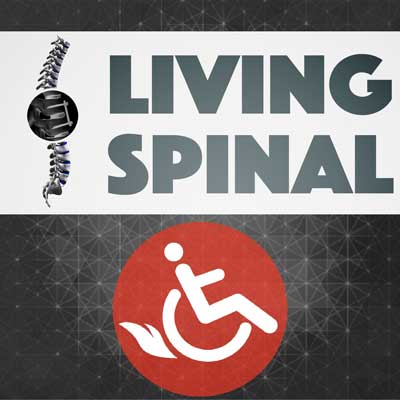 Out-Front The Natural-Fit Handrims (sold as Pair)
through PayPal Credit.
about this product.
Product Description
The Natural-Fit and the Natural-Fit LT Handrims
By Out Front
Get Proven Benefits with Each Option:
Better performance and efficiency.
Eliminates pushing on the tire.
Eases pain in the hands & wrists.
Greater control when braking.
The Natural-Fit has a contoured thumb piece and an oval component that together create an optimal ergonomic grip. Size and coating options allow for better customization.
Research Evidence of the Benefits of the Natural-Fit Handrim
The research evidence (detailed below) demonstrates that you pay a price with every push on the skinny, round tube standard handrim. The price is less efficiency, more effort, and more fatigue and pain. In contrast, the same research shows that the ergonomic grip of the Natural-Fit improves performance and efficiency with every push:
The Natural-Fit provides a 16% reduction in effort to grip the rim.
You can cover the same ground with less work and less fatigue.
Multiply the effort saved on every push by 2000-3000 - that's the average number of times wheelchair users push on their handrim in a single day.
The Natural-Fit uses the original, larger profile oval. It offers 80% more surface area for gripping than a standard handrim and weighs just 1.5 lbs.
The Natural-Fit LT uses a reduced weight, smaller profile oval. The LT is designed for those looking for a reduction in weight or a smaller gripping surface (for those with smaller hands). The LT is more than 17% lighter than the original Natural-Fit - it weighs just 1.25 lbs (about 5 ounces more than a standard round-tube handrim).
*Sold as a pair
The

Natural-Fit

is the leading high-performance ergonomic wheelchair handrim on the market. The

Natural-Fit

enhances performance and efficiency, eliminates pushing on the tire, eases pain in the hands and wrists, and provides greater control when braking.

Ergonomic grip incorporates two components, an oval and a thumb piece that sits between the oval and the wheel rim and reduces effort to grip to the rim. The

Natural-Fit

's ergonomic grip makes it possible to cover the same ground with less work and less fatigue.

The oval comes in two sizes: The Natural-Fit and theNatural-Fit LT. The Natural-Fituses the original, larger profile oval and weighs 19 ounces whereas theNatural-Fit LT uses a reduced weight, smaller profile oval and weighs 15 ounces.

To the left you can also see the thumb piece that extends to the rim of the wheel to keep your thumb from getting caught between the handrim, and also to provide a different pushing ergonomic.

The thumb piece offers two coating options: Standard Grip or Super Grip. The Standard Grip uses a powder coat on the thumb piece that provides a low friction surface to go along with the smooth braking surface on the oval. The Super Grip uses an advanced copolymer coating that provides a higher friction surface on the thumb piece (it is similar to a vinyl coating). This creates a grippier propulsion surface.
---
Product Reviews
Average rating of 5 out of 5 from 1 reviews.
Write Review
Excellent product 5 out of 5

Posted by PABLO ARIAS on Aug 1st 2020

Natural fit handrims it's a must have for manual users. Shipping was abit slow, possibly due to pandemic. Best price around. I shopped around for a a month, till I found this place. Spoke their employees a couple of times, friendly bunch they are.
Living Spinal Can Bill Your Insurance
Fill out our form to get a verification of benefits within 24 hours -
Insurance Verification Form.
---
How to use PayPal Credit with Living Spinal
Step 1)
Click on the banner above and read ALL of the
Offer Details
from PayPal's website.
Step 2)
Create a PayPal account if you don't have one. If you decide that you can afford PayPal's financing option, then apply for the loan.
This is between you and PayPal.
Step 3)
Once the money is in your PayPal account, which shouldn't take long, click on
Cart
on Living Spinal's website, then
Proceed to Checkout
.
Step 4)
Fill in your information on our checkout page, then choose PayPal as your payment option.
Step 5)
A PayPal popup window will allow you to login. Once you are logged in,
choose to pay with you PayPal Credit balance
.
Step 6)
Be sure to make your payments to avoid any unnecessary fees.
---
Office Toll Free Phone: (855)-287-4968
LS Wheelchair Chop Shop: (619) 810-0010
Tenemos representantes de servicio al cliente que habla espanol para su conveniencia.
Find Similar Products by Category