Use Catheters? We do!
Schedule your catheter shipments with us and we will get you the best deductible available – we promise.

---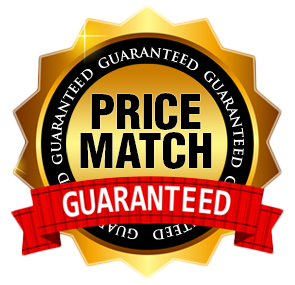 Subscribe on iTunes and Google Play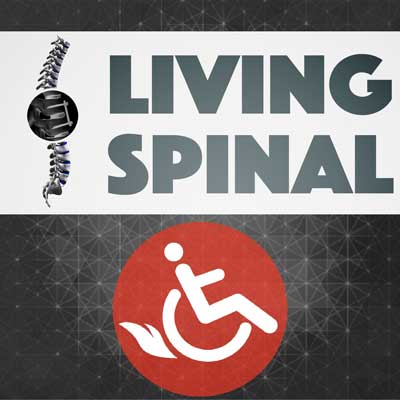 SmartDrive PushTracker E2 wrist band and watch.
through PayPal Credit.
about this product.
Product Description
SmartDrive PushTracker E2
Seamless power assist experience
Pushing a manual wheelchair can put stress on shoulders and lead to serious issues in the future. SmartDrive offers a range of controls and activity-tracking technology to deliver a seamless power assist experience that may reduce repetitive stress.
Paired with the PushTracker E2 , SmartDrive offers added flexibility, convenience and control options to empower your active lifestyle.
The SmartDrive gives you freedom to do more. It moves with you and it's so lightweight, you don't even know it's there. You can spin in place, be in a wheelie, or hop off curbs. It is compatible with your active lifestyle.
Between pushing thousands of times a day, transferring and reaching above 90 degrees, manual chair users put a lot of strain on the muscles and joints in their arms. While we can't control everything—we can control how many pushes are done each day with SmartDrive.
SmartDrive was created with manual wheelchair users in mind. The mounting location, the ergonomic handle, the weight, and the OmniWheel were all designed to create a seamless power assist experience.
SmartDrive | PushTracker E2
Thinking about SmartDrive but now sure where to start?
SmartDrive Features
Developed with connectivity in mind, the PushTracker E2 has been rigorously tested and proven to be consistently reliable and extremely durable. The PushTracker E2 makes using your SmartDrive easier than ever. With gesture-activated controls you can start your SmartDrive with a simple tap of your hand—no pushing or reaching necessary. And with the easy to read touch screen, you're completely in control.
PushTracker E2 Features
Examples of when and where to use SwitchControl
SwitchControl (sold seperately)
SwitchControl now comes standard and gives users another customizable option for controlling their SmartDrive. With the push of a button SmartDrive can be engaged for a momentary burst of power or activated in latched mode for consistent power over extended distances. This empowers a more diverse user population to experience SmartDrive with increased confidence and when paired with the PushTracker E2 offers added flexibility, convenience and control options.
SwitchControl Features
PushTracker App
SmartDrive advances daily mobility for the manual wheelchair user. The PushTracker app produces and delivers activity statistics designed to promote optimal health for the manual wheelchair user. Track distance, pushes and coast time to help you decrease the demand on your upper body.
Performance measurements will vary based on user and chair characteristics, driving and battery conditions.
The SmartDrive has been tested and conforms to all applicable requirements of ANSI/RESNA Standards for Wheelchairs - Volume 1 and Volume 2 and EN 12184.
NOTE: A wheelchair's specifications provided by its manufacturer may be slightly affected by the addition of the SmartDrive
---
Product Reviews
Average rating of 5 out of 5 from 1 reviews.
Write Review
So much more than a pushtracker 5 out of 5

Posted by Sarah W on Dec 17th 2019

My main reason for upgrading to the E2 PushTracker was my frustration about the weak connectivity between the older PushTracker and my SmartDrive MX2+, which would cut out for apparently no reason or when I lifted my arm a little bit too far away from the SmartDrive. I also didn't like how the rubber over the buttons quickly disintegrated and were really hard to push. When the new E2 PushTracker arrived, I was surprised and impressed that it's actually a smart watch, the TicWatch E2. It runs Google's operating system, Wear OS. SmartDrive and PushTracker are apps that you install from the Google Play Store on the watch itself. The SmartDrive app obviously controls the SmartDrive with all of the settings at easy access as well as a big button on the main screen that engages the SmartDrive and when it's running, can be used to disengage it quickly. The PushTracker app tracks your pushes, speed, and distance traveled in the same way Fitbit or Apple Watch tracks steps. It does this using the accelerometer in the watch, so it works even when you don't have your SmartDrive on. In addition to these features, it also has a heart rate monitor, can receive text notifications, and can sync with the calendar on your phone. There are also lots more apps that you can install from the Google Play store, though I haven't explored many of them yet.
So, lots of pros. But, there are also some major cons, especially if you have spasticity in your hands or fingers. The menu is hard to navigate with an unsteady hand, and there is no accessibility feature like sticky keys that the iPhone has. It sometimes takes me several tries to get the right app to open. That said, within the SmartDrive and PushTracker apps, the buttons are large and don't move, so once you get into them, it's easy. Another con which I think is similar to other smart watches is that the battery only lasts the day, and less than than if you have the screen set to stay on. This is a given since it's a small, wearable computer with limited room for a battery. The other con is that the tap sensor seems to be less sensitive than the older PushTracker, and I had a few times where it didn't stop as soon as I needed it because it didn't sense my taps. I turned the tap sensitivity up to the highest level and that seemed to resolve the issue.
The bottom line is that the PushTracker E2 is light years better than the older model. It has not cut out when in drive mode a single time, and I love having all the features of a smart watch as well as a PushTracker. I don't use my SmartDrive all the time, and so I also appreciate being able to track my pushes and activity level through the PushTracker app without having the SmartDrive attached. I am very satisfied and am glad that Permobil has finally fixed the main problem with the SmartDrive, which was always the limited capabilities of the older PushTracker.
Living Spinal Can Bill Your Insurance
Fill out our form to get a verification of benefits within 24 hours -
Insurance Verification Form.
---
How to use PayPal Credit with Living Spinal
Step 1)
Click on the banner above and read ALL of the
Offer Details
from PayPal's website.
Step 2)
Create a PayPal account if you don't have one. If you decide that you can afford PayPal's financing option, then apply for the loan.
This is between you and PayPal.
Step 3)
Once the money is in your PayPal account, which shouldn't take long, click on
Cart
on Living Spinal's website, then
Proceed to Checkout
.
Step 4)
Fill in your information on our checkout page, then choose PayPal as your payment option.
Step 5)
A PayPal popup window will allow you to login. Once you are logged in,
choose to pay with you PayPal Credit balance
.
Step 6)
Be sure to make your payments to avoid any unnecessary fees.
---
Office Toll Free Phone: (855)-287-4968
LS Wheelchair Chop Shop: (619) 810-0010
Tenemos representantes de servicio al cliente que habla espanol para su conveniencia.
Find Similar Products by Category