Use Catheters? We do!
Schedule your catheter shipments with us and we will get you the best deductible available – we promise.

---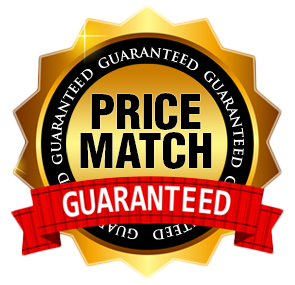 Subscribe on iTunes and Google Play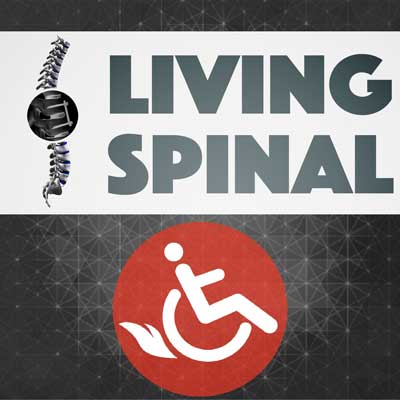 SnapIt! Wheelchair Combo Cell Phone/Adjustable Drink Holder
through PayPal Credit.
about this product.
Product Description
SnapIt! Wheelchair Combo Cell Phone/Adjustable Drink Holder
Combo Cell Phone/Adjustable Drink Holder. Holds most flip and smart phones as well as mugs, canned drinks with insulated sleeves, 20 oz plastic soft drink bottles and 12 oz cans. Includes SnapIt! System MultiMount Bracket with hardware for attachment to wheelchairs, walkers, rollators, crutches and electric scooter handlebars.
Right Hand application. Note position of slot when ordering.
Snap in clip on SnapIt! System MultiMount Bracket is designed to fail in the event of an accidental collision with a hard surface in order to protect the drink holder from damage. In the event of clip failure please contact Living Spinal at 619-810-0010 for a free clip replacement.
---
Technical Specifications
SnapIt! Tubing Diameter Size Chart
| | | | |
| --- | --- | --- | --- |
| Fractions | Decimals | Metric | Flat Length |
| 3/4" | .75" | 19mm | 2.356" |
| 7/8" | .875" | 22mm | 2.75" |
| 1" | 1" | 25mm | 3.142" |
| 1-1/8" | 1.125" | 29mm | 3.53" |
| 1-3/16" | 1.1875" | 30mm | 3.73" |
| 1-1/4" | 1.25" | 32mm | 3.927" |
Step 1)
Find a piece of paper measuring at least 4" x 1"
Step 2)
Now wrap the piece of paper around the section of tubing you would like to mount your SnapIt! cup holder.
Step 3)
While the paper is wrapped around the tube, mark the end of the piece of paper with a pencil. This will measure the entire circumference of the tube.
Step 4)
Now measure from the end of the paper to the mark with a ruler.
Step 5)
Look at the table above. Find the "Flat Lenght" and it's correlating "Diameter in Fractions", "Diameter in Decimals" and "Diameter in Metric"
Now you will have the diameter of the tube!
---
Product Reviews
Average rating of 5 out of 5 from 3 reviews.
Write Review
Combination Cup/Cell Phone holder 4 out of 5

Posted by Unknown on Apr 14th 2019

Great item, functions well and looks great. One issue was installation, had difficulty with getting screws to tighten on one side, like it was half tapped. Otherwise great item!

Awesome drink and phone holder 5 out of 5

Posted by Sarah Hallford on Dec 25th 2018

I love it! One of the best features is that if I accidentally bang it on a door frame, it pops off unharmed and pops right back on with zero damage. I bang into stuff with regularity since I have crummy depth perception and this is pretty darn close to indestructible. I would absolutely purchase it again.

SnapIt! Wheelchair Combo Cell Phone/Adjustable Drink Holder 5 out of 5

Posted by Gary TwoWheels on May 26th 2018

Love it! Securely holds cell phone and a drink. I had difficulty finding an appropriate mounting location on my TiLite Chair, but once I did, it mounted relatively easily and function is as expected, seems to me pretty heavy duty. I does make my chair about one inch wider but if that is ever an issue, the main body un-snaps from the mounting bracket in literally two seconds and can be remounted to the bracket in 2-3 seconds. Wish I had had it earlier.
Living Spinal Can Bill Your Insurance
Fill out our form to get a verification of benefits within 24 hours -
Insurance Verification Form.
---
How to use PayPal Credit with Living Spinal
Step 1)
Click on the banner above and read ALL of the
Offer Details
from PayPal's website.
Step 2)
Create a PayPal account if you don't have one. If you decide that you can afford PayPal's financing option, then apply for the loan.
This is between you and PayPal.
Step 3)
Once the money is in your PayPal account, which shouldn't take long, click on
Cart
on Living Spinal's website, then
Proceed to Checkout
.
Step 4)
Fill in your information on our checkout page, then choose PayPal as your payment option.
Step 5)
A PayPal popup window will allow you to login. Once you are logged in,
choose to pay with you PayPal Credit balance
.
Step 6)
Be sure to make your payments to avoid any unnecessary fees.
---
Office Toll Free Phone: (855)-287-4968
LS Wheelchair Chop Shop: (619) 810-0010
Tenemos representantes de servicio al cliente que habla espanol para su conveniencia.
Find Similar Products by Category