Use Catheters? We do!
Schedule your catheter shipments with us and we will get you the best deductible available – we promise.

---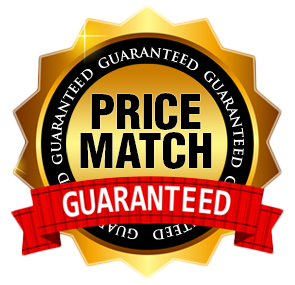 Subscribe on iTunes and Google Play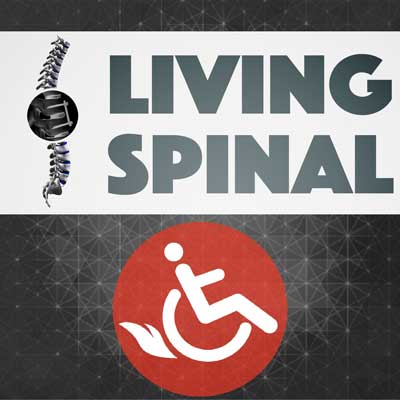 Dragonfly Manual Handcycle by Rio Mobility
through PayPal Credit.
about this product.
Product Description
Dragonfly Attachable Manual Handcycle
Dragonfly Manual Handcycle

Get the exercise you desire, without having to leave your everyday chair. By attaching the Dragonfly to your chair, you can utilize the handcycle to propel you forward, saving your shoulders from wear and tear brought on by constant pushing.

Attaches to your wheelchair in seconds

Just wheel up to the Dragonfly, lift it by the handles, and attach to the wheelchair. It lifts the casters and sets the position.

Fingertip control of brakes and gear shifter

Fingertip controls are right where you can reach, and easy to use.

Index shifter mounted on handle for easy gear changes

Simple push of the finger taps the gears into place.

7 speed derailer with disc and V-brake

Excellent stopping and shifting...smooth and easy.

Frame comes apart without tools for transport and storage

Very simple to take off your wheelchair, and pop into a trunk or rest against a wall until next time.

Handles removable without tools

Anyone can put this together. Does not require specific mechanical skills. Makes for a convenient smaller package if handles are removed.
SPECIFICATIONS:
DRIVE TRAIN:

8 speed derailleur 11-28T cassette 33T chain ring Index shifter

Tire:

12.5″ X 1.5″ (40-203)

BRAKES:

140mm disc brake and Promax V-brake

Attachment Frame Weight:

140mm disc brake and Promax V-brake

FRAME:

Aluminum 6061


DRIVE TRAIN:

7 speed derailleur 11-28T cassette 33T chain ring Index shifter

Attachment Frame Weight:

5.8 lbs / 2.6 kg

Drive Unit Weight:

10.3 lbs / 4.7 kg

Total Weight:

16.1 lbs / 7.3 kg

Shipping Dimensions:

36" x 9" x 13"

93cm x 22cm x 32cm

Shipping Weight:

22.5 lbs / 10.2 kg
INSTALLATION VIDEO:
Wheelchair Compatibility Chart for Dragonfly Manual Handcycle
Design and Look improvements 11-17-2017
We want to inform our customers that after this date all units will have a couple of design and look changes which are all improvements to the original design. After the new design has been on the market for over a year now these are the slight improvements.
1. The quick release button for the attachment arms is no longer red and big button. It was getting damaged in situations where customers are hard on the unit. So it is now a silver metal small button which is stronger to rough treatment.
2. The arms of the attachment are no longer round elbows they are squared off by having tubing welded and meeting another section of tubing. this allows for many more wheelchair types and especially narrow sizes to mount easily to the unit. This is very nice for kids wheelchairs which are very narrow.
3. Lastly the units going out right now do not have the logo.
---
Product Reviews
Average rating of 5 out of 5 from 2 reviews.
Write Review
Enabler! Hand Cycling is easy now! 5 out of 5

Posted by X-Woman on May 10th 2017

When I wanted to go handcycling, I had to rent something and then it was a big effort to move from my wheelchair to the hand cycle...and each time it would be a different handcycle with a different set up...always time-consuming and awkward. With the Dragonfly attachment, I never have to leave my own setup in my chair, i can easily snap it on, and go whenever I want. That is the key...WHENEVER i want!! I love owning this product. It has given me freedom and made my life so much more active. I can join my friends who are on bikes, or rollerblades, or who jog....or who have their own handcycles...and the most fun times are when I join my friends who have Fireflys of their own....we have a great outing. You should get one of these...they will enrich your life!!!

Great Exercise 5 out of 5

Posted by James S. on May 8th 2017

This handcycle has helped me lose weight and stay active which can be really difficult when you're in a chair. The best part is that it's really simple to use and has multiple gears for different work-out intensities and I really enjoy the ability to lower the gear and just go for a light cruise. Love the fact that I have a reason to get out more. Would definitely recommend to anyone trying to get more exercise or just get out more.
Living Spinal Can Bill Your Insurance
Fill out our form to get a verification of benefits within 24 hours -
Insurance Verification Form.
---
How to use PayPal Credit with Living Spinal
Step 1)
Click on the banner above and read ALL of the
Offer Details
from PayPal's website.
Step 2)
Create a PayPal account if you don't have one. If you decide that you can afford PayPal's financing option, then apply for the loan.
This is between you and PayPal.
Step 3)
Once the money is in your PayPal account, which shouldn't take long, click on
Cart
on Living Spinal's website, then
Proceed to Checkout
.
Step 4)
Fill in your information on our checkout page, then choose PayPal as your payment option.
Step 5)
A PayPal popup window will allow you to login. Once you are logged in,
choose to pay with you PayPal Credit balance
.
Step 6)
Be sure to make your payments to avoid any unnecessary fees.
---
Office Toll Free Phone: (855)-287-4968
LS Wheelchair Chop Shop: (619) 810-0010
Tenemos representantes de servicio al cliente que habla espanol para su conveniencia.
Find Similar Products by Category